live
Breaking News January 28: Special Cell to Investigate Conspiracy Behind Jan 26 Violence, Says Delhi Police
Stay tuned to India.com for the fastest breaking and latest news updates.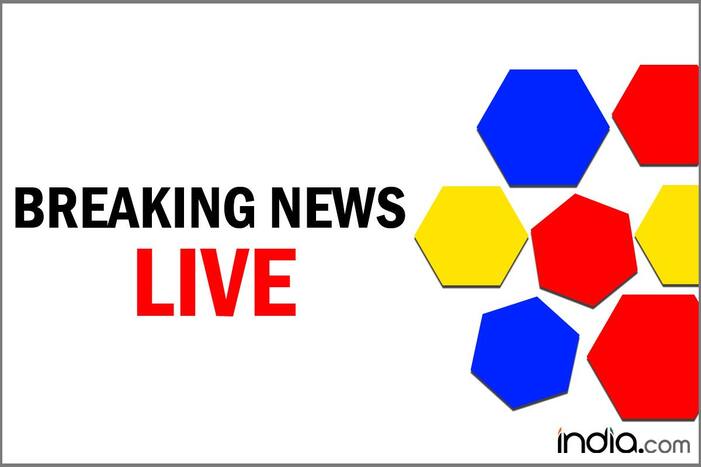 New Delhi: Prime Minister Narendra Modi will address the World Economic Forum's online Davos Agenda Summit on Thursday via video conferencing, during which he will be speaking on a wide range of subjects, including India's reform trajectory and increased usage of technology. The Davos Dialogues agenda marks the launch of the World Economic Forum's great reset initiative in the post-COVID-19 world. "Will be addressing the @wef's #DavosAgenda at 5:30 PM tomorrow, 28th January," Modi tweeted on Wednesday. The ongoing online summit has been addressed so far by Chinese President Xi Jinping, German Chancellor Angela Merkel, Russian President Vladimir Putin, French President Emmanuel Macron and Israeli Premier Benjamin Netanyahu, among other global leaders.
In a development to farmers-Delhi police clash on January 26, a total 37 farmer leaders, including Swaraj India President Yogendra Yadav, social activist Medha Patkar and Bharatiya Kisan Union's (BKU) Haryana unit President Gurnam Singh Chanduni, BKU spokesperson Rakesh Tikait, farmer leader Darshan Pal and various other prominent leaders were named in the FIR filed.
Meanwhile, the farmer unions on Wednesday cancelled their planned march to Parliament on February 1 when the Budget would be presented. In the wake of the tractor rally violence, the Archaeological Survey of India (ASI) on Wednesday said the Red Fort will remain closed for visitors from January 27 to January 31.
In a further boost to the strike capability of the Indian Air Force, a third batch of three more Rafale fighter jets from France landed in India. The first batch of five Rafale jets arrived in India on July 29, 2020, nearly four years after India signed an inter-governmental agreement with France to procure 36 of the aircraft at a cost of Rs 59,000 crore. The second batch of three Rafale jets arrived in India on November 3.
Stay tuned to India.com for the fastest breaking and latest news updates.
Live Updates
Maharashtra: A fire has broken out at a godown in Mumbai's Bhandup; 10 fire tenders at the spot. No injuries reported so far, firefighting operation underway, reports ANI.

Mumbai court remands Omkar Realtors chairman, managing director in ED custody till Jan 30 in connection with money-laundering case linked to alleged loan fraud in Yes Bank.

Delhi court suspends two-year jail term awarded to AAP MLA Somnath Bharti for assaulting AIIMS security staff in 2016, says appeal against magisterial court order going to take substantial time.

Nepal's Supreme Court orders caretaker PM KP Sharma Oli to be present at the court with a written response in the case of Contempt of Court filed against him. The court has given him 7 days time to respond.

Someone goes there & hoists a flag, why was no firing done? Where was Police? How did he go there? Police allowed him to leave & didn't arrest him. Nothing has been done even now. Who was the person who maligned an entire community & org?: BKU spox Rakesh Tikait on Deep Sidhu

Delhi Police Commissioner SN Shrivastava holds a meeting with the Special Commissioner of Police (Intelligence) and other senior police officers at the police headquarters.

Farm Laws: Due to shutdown at Singhu border, locals are holding a march, asking farmers to vacate the highway, India Today reported. The border is currently shut and massive security has been deployed to control the chaos.

Farm Laws:

"We're issuing a statement from 16 political parties that we're boycotting President's address that will be delivered at Parliament tomorrow. The major reason behind this decision is that the farm laws were passed forcibly in the House, without Opposition,"

Congress MP Ghulam Nabi Azad said.

FARM LAWS: West Bengal government tables resolution in the Assembly against the three central farm laws, promoting opposition from BJP MLAs in the House.