live
Breaking News Highlights: Koregaon Bhima Inquiry Commission Summons Sharad Pawar on May 5, 6
Breaking News Updates: Stay tuned to India.com for all the breaking news live updates and latest happenings from India and around the world here.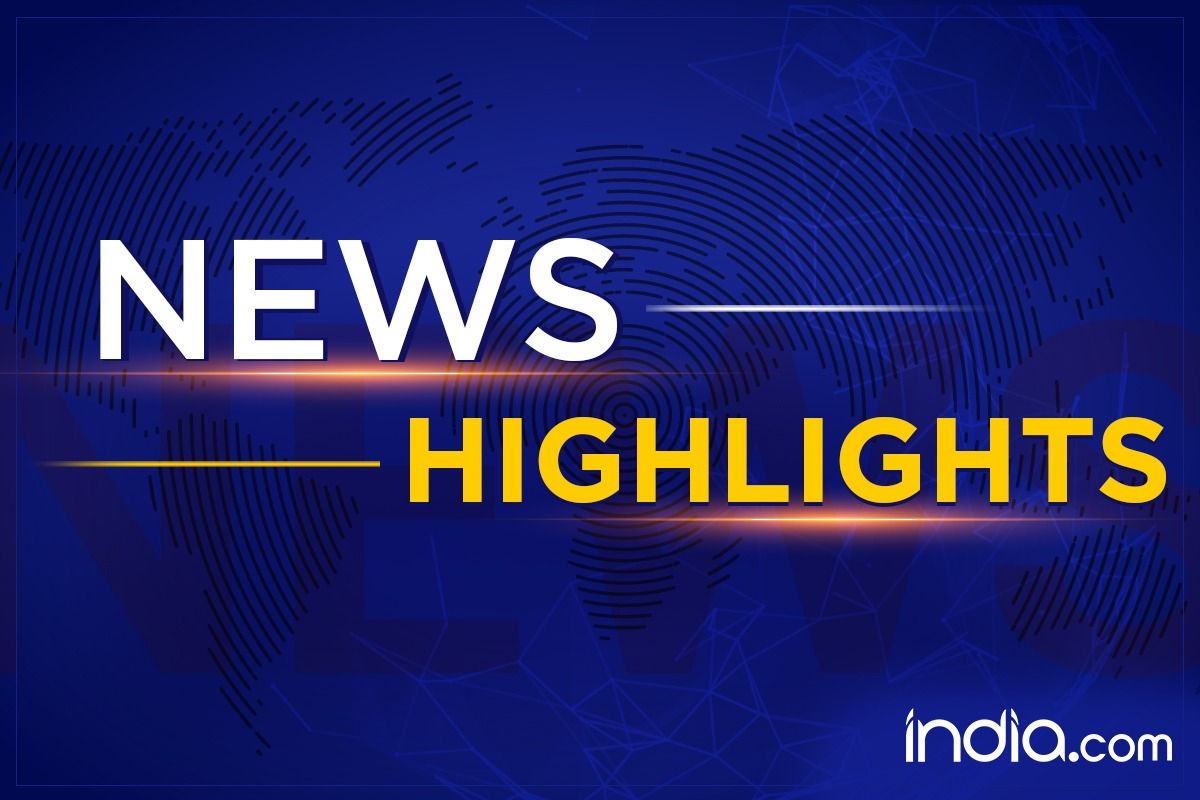 Live Updates
Updates to the Live Blog have been closed now.

To ensure uninterrupted and timely delivery of coal to power stations, priority is being given to goods trains carrying coal. Due to this, eight passenger trains have been cancelled from April 28 till further orders: Northern Railways, Moradabad Division, UP

Mumbai | Police have arrested a man for allegedly kidnapping and raping a 7-year-old girl in the Ghatkopar area. Case registered under section 376 IPC and POCSO Act

Koregaon Bhima Inquiry Commission summons Sharad Pawar on May 5, 6

Delhi | Currently, COVID19 symptoms include mild symptoms like fever, runny nose, sneezing, sore throat and cough. Diarrhoea has been observed as a Covid symptom recently: Dr Nikhil Modi, Senior pulmonologist, Apollo Hospital

Bhima Koregaon case | The probe committee investigating the matter summons NCP chief Sharad Pawar on May 5th and 6th as a witness, asking him to be present as a witness during the hearing in Mumbai.

Punjab | Bomb threat letter found at Sultanpur Lodhi Railway Station, Kapurthala, earlier today

CCTV footage is being examined as part of the investigation said police.

Madhya Pradesh become first state in country to identify deceased person through National Automated Fingerprint Identification System: Madhya Pradesh has become first state in country to identify deceased person through National Automated Fingerprint Identification System, claims state govt official

INSACOG (Indian SARS-CoV-2 Consortium on Genomics)bulletin: Based on genome sequencing analysis,very few recombinant variants have been discovered in India. So far, none showed either increased transmission(locally or otherwise)or associated with severe disease or hospitalization

In order to meet the increasing electricity demand, GoI has allocated 207MW additional power to Jammu & Kashmir.

Principal Secy to LG, Nitishwar Kumar said the order issued by the Union Ministry of Power will substantially increase the availability of power in the UT.
Breaking News Updates April 27, 2022: Amid surging Coronavirus cases in Delhi, Prime Minister Narendra Modi on Wednesday interacted with Chief Ministers on Wednesday, April 27, to review the COVID-19 situation. PM Modi Modi warned that the "Covid challenge" has not yet been surpassed. "Despite managing the Covid crisis well as compared to other countries, we can see an uptick in cases in states now. We have to stay alert," Modi said. The review meeting was attended by several chief ministers including West Bengal's Mamata Banerjee, Chhattisgarh's Bhupesh Baghel and Punjab's Bhagwant Mann. India reported 2,927 new coronavirus cases — up from the previous day's 2,483 — in the last 24 hours as of 8 am Wednesday, according to the Union Health Ministry. The active cases in India climbed to 16,279 from 15,636. The country also reported 32 deaths in the last 24 hours.