live
Breaking News, 29 August 2021: Drone Attack on ISIS Suicide Bombers Caused 'Secondary Explosions' in Kabul, Say US Officials
Breaking News Updates, August 29, 2021: Updates to this LIVE blog have ended.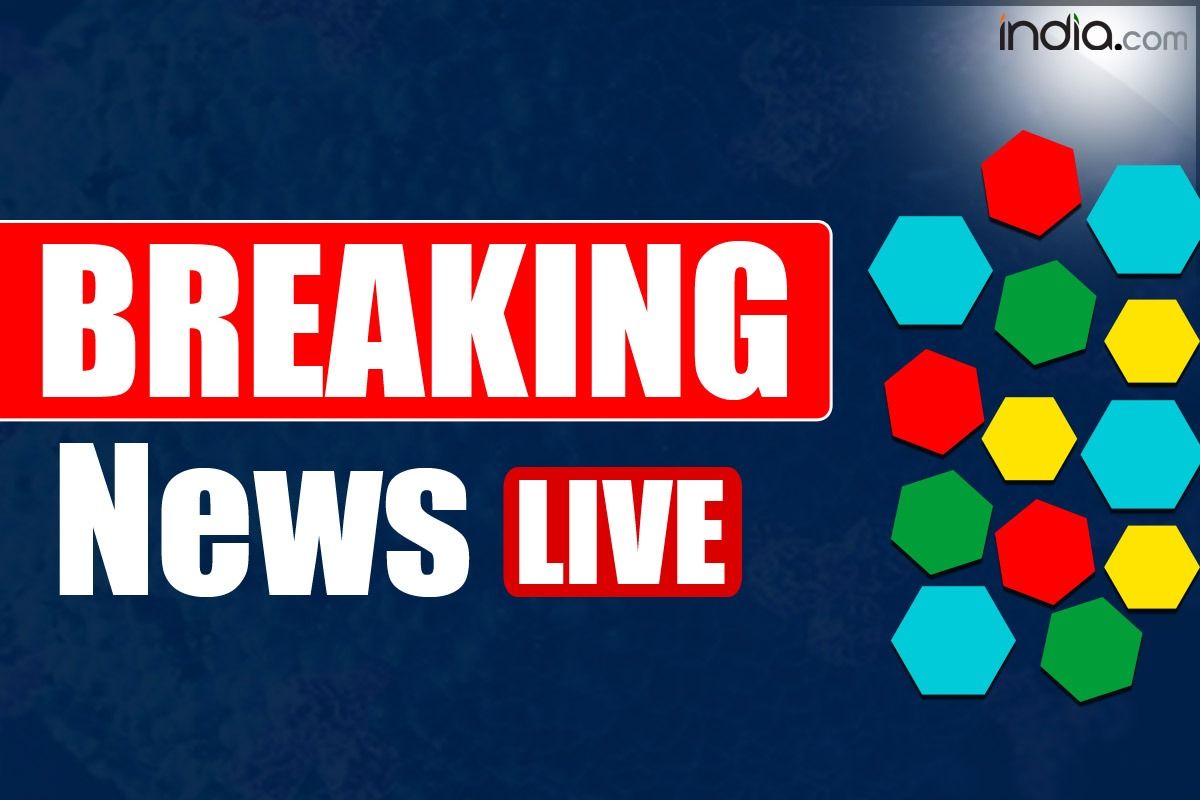 Breaking News LIVE Updates: Another massive explosion took place in Kabul on Sunday amid the US warning of 'specific, credible threat' near Kabul airport. Local reports said the blast was heard near Kabul Airfield. The US had already advised its citizens to leave the area immediately. "Due to a specific, credible threat, all US citizens in the vicinity of Kabul airport, including South (Airport Circle), new Ministry of the Interior & gate near Panjshir Petrol station should leave the airport area immediately," the US Embassy in Kabul said in a security alert. This came days after two ISIS-claimed bombings rocked Kabul, killing at least 160 people. In other news, around 10 people were injured on Saturday as police allegedly lathicharged a group of farmers disrupting traffic movement on a highway while heading towards Karnal in Haryana to protest against a BJP meeting. The state police drew severe criticism for the action against the farmers, and several roads and highways, including toll plazas, were blockaded at different places in protest for hours. The police, however, said only four protesters were injured, while ten cops also sustained injuries. Updates to this LIVE blog have ended.
Live Updates
Weather Alert: IMD issues orange alert in Dehradun and all hill districts for the next three days. Vehicular movement at five national highways, 15 state highways and over 200 roads have been blocked due to incessant rainfall.

Himachal Pradesh govt announces a reward of Rs 1 crore for high jumper Nishad Kumar after he won a silver medal in Tokyo #Paralympics .

"I hope he'll inspire other people in the future to perform better in sports. Many congratulations to him," says HP CM Jairam Thakur pic.twitter.com/Jj3aFYl7vL

— ANI (@ANI) August 29, 2021

Kabul Airport Blast: US officials told Associated Press that a drone strike hit a vehicle carrying Islamic State (ISIS-K) suicide bombers heading for the Kabul airport. A military official further told AP that the strike caused "significant secondary explosions" indicating the presence of explosives in the vehicle.

Kabul Airport Blast: At least two, including a child, are dead in the explosion near Kabul airport.

Afghanistan Crisis: US carried out a military strike targetting suspected ISIS-K terrorists in Kabul, reports Reuters quoting two US officials. (ANI)

Kabul Airport Blast: A rocket hit a neighbourhood northwest of the Kabul international airport. A child has died, according to an Afghan police chief. No terrorist group has claimed responsibility for the attack yet. (Inputs from Associated Press)

Kabul Airport Blast: Eyewitnesses and footage on social media indicate a rocket has hit a house in the Khawja Bughra area near Kabul airport, reports TOLOnews.

Afghanistan Crisis: Information on the type of blast and casualties will be provided later, stated TOLOnews.