By-Election Result 2022: List Of Winners From 3 Lok Sabha, 7 State Assembly Seats
The three Lok Sabha seats that where by-polls were necessitated were Uttar Pradesh's Rampur and Azamgarh, and Punjab's Sangrur. Meanwhile, the seven assembly seats were spread across the nation — Rajinder Nagar in Delhi, Mandar in Jharkhand, Atmakur in Andhra Pradesh and Agartala, Town Bordowali, Surma and Jabarajnagar in Tripura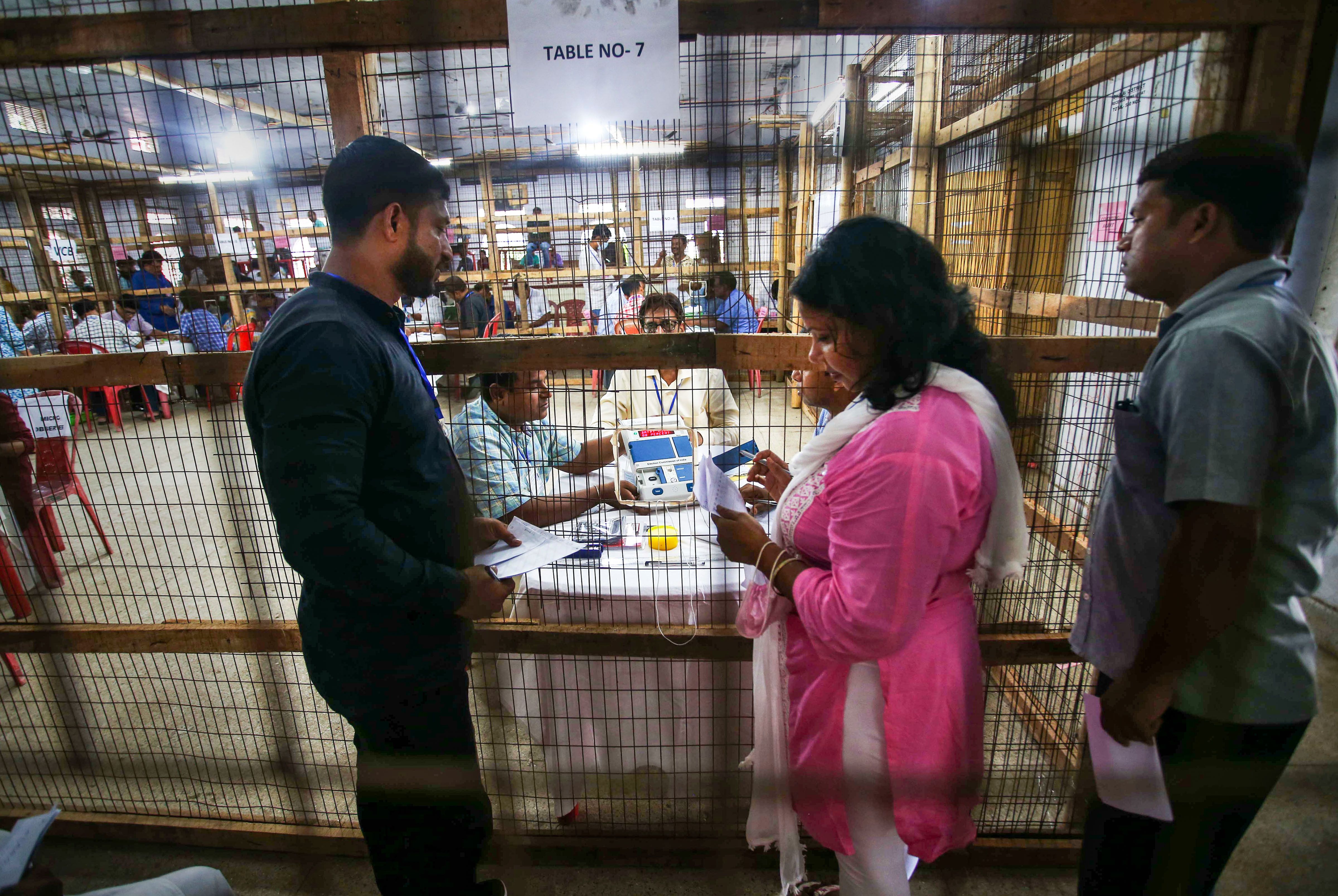 New Delhi: The counting for June 23 by-polls to three Lok Sabha and seven Assembly seats concluded on Sunday. The three Lok Sabha seats where by-polls were necessitated were Uttar Pradesh's Rampur and Azamgarh, and Punjab's Sangrur. Meanwhile, the seven assembly seats were spread across the nation — Rajinder Nagar in Delhi, Mandar in Jharkhand, Atmakur in Andhra Pradesh and Agartala, Town Bordowali, Surma and Jabarajnagar in Tripura.
The AAP made a monumental win in Delhi's Rajinder Nagar bypoll, which was left vacant by Raghav Chadha for his Rajya Sabha debut. However, the party was unable to save the Sangrur seat in the Lok Sabha bypoll in Punjab, which went to Shiromani Akali Dal (Amritsar) president and Khalistan ideologue Simranjit Singh Mann.
In Tripura, the BJP won three out of four bypoll seats. Chief minister Manik Saha won his home seat from Town Bardowali, securing his chief ministerial birth, while the BJP-turncoat Sudip Roy won the Agartala bypoll from Congress' ticket.
In Jharkhand, the Congress candidate  Shilpi Neha Tirkey won from Mandar seat against the BJP. Meanwhile, in Andhra Pradesh, the Jagan Reddy-led YSRCP has won the Atmakar assembly seat.
In Uttar Pradesh, the BJP snatched both Samajwadi Party bastions. In Azamgarh, BJP candidate Dinesh Lal Yadav Nirahua beat SP's Dharmendra Yadav, while, in Rampur, BJP's Ghanshyam Lodhi defeated SP's Asim Raja by a margin of over 42,000 votes.
Here is the Full List of Winners/Leading candidates 
| | | | |
| --- | --- | --- | --- |
| State | Constituency Name | Winner/Leading | Party Name |
| Jharkhand Assembly | Mandar | Shilpi Neha Tirkey | Congress |
| Uttar Pradesh Loksabha | Azamgarh | Dinesh Lal Yadav Nirahua | BJP |
| Uttar Pradesh Loksabha | Rampur | Ghanshyam Singh Lodhi | BJP |
| Andhra Pradesh Assembly | Atmakur | Mekapati Vikram Reddy | YSRCP |
| Delhi Assembly | Rajinder Nagar | Durgesh Pathak | AAP |
| Punjab Loksabha | Sangrur | Simranjit Singh Mann | Shiromani Akali Dal (Amritsar) |
| Tripura Assembly | Agartala | Sudip Roy Barman | Congress |
| Tripura Assembly | Jubarajnagar | Maina Debnath | BJP |
| Tripura Assembly | Surma | Swapna Das | BJP |
| Tripura Assembly | Town Bordowali | Manik Saha | BJP |