Chandrababu Naidu Warns BJP, Says do Justice or Else People Will Take Harsh Decisions
New Delhi, Feb 18: In an indirect warning to the Bharatiya Janata Party-led Centre, Andhra Pradesh CM Chandrababu Naidu said that people would take "harsh decisions" if they felt cheated. Speaki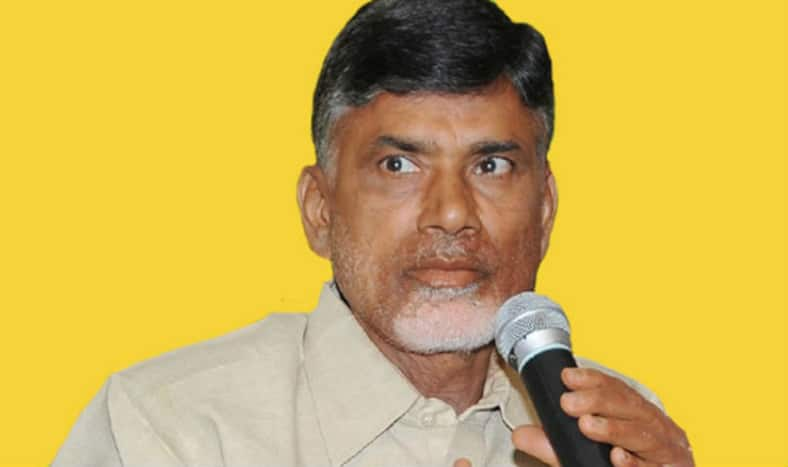 New Delhi, Feb 18: In an indirect warning to the Bharatiya Janata Party-led Centre, Andhra Pradesh CM Chandrababu Naidu said that people would take "harsh decisions" if they felt cheated. Speaking at the second edition of 'The Huddle', a two-day conclave organised by The Hindu publication, Naidu reminded the Centre that the sentimental people of Andhra Pradesh taught a lesson to the Congress party by wiping them out from the state in the assembly as well as the Lok Sabha elections.
"Andhra Pradesh people are very sentimental. Before bifurcation they never came on the roads to agitate. They thought the bifurcation will never happen. But all of a sudden the then government initiated the process of bifurcating Andhra Pradesh. Within no time people came on the road, which did not last long," the Telugu Desam Party chief said.
"On behalf of five crore people of Andhra, I'm demanding Centre to do justice to the state. I'm ready for debate on how much other states got and how much we got.. I'm ready for any sacrifices for justice to Telugus," the Andhra Pradesh CM added.
On the other hand, the BJP said that the claim that the Centre was not helping Andhra Pradesh was "deliberate distortion of facts" and asserted that the Narendra Modi government had gone beyond its means to help the state after its bifurcation.
BJP spokesperson GVL Narasimha Rao said, "Please do not continue with this propaganda that the Centre is not helping the state. The Centre has gone way beyond its means to help the state."
Cracks appeared in the alliance between BJP and TDP after Naidu expressed his disappointment  over the poor allocation for Andhra Pradesh in the Union Budget 2018 that was presented by Finance Minister Arun Jaitley on February 1.
Naidu had been demanding special package and more allocation of funds for the state, while the BJP is maintaining that it has been making all necessary allocations for the state.