Chhattisgarh Assembly Election 2018: Happy That BJP is Losing, Results Will Help us Emerge as Third Front, Says Former CM Ajit Jogi
Jogi, who was in the Congress before he floated his own party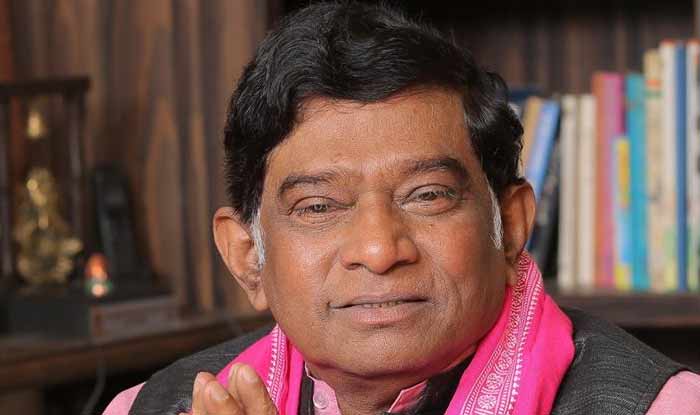 Raipur: Former chief minister Ajit Jogi said on Tuesday that he was happy with the results and that people chose the party because they found it the most viable alternative to the BJP. The early trends are showing a win for the Congress in the state.
"I am happy with the results as the BJP is losing," he said. ? Trends showed that the Congress was leading in more than 55 seats in the 90-member state assembly, with the BJP falling way behind with leads in 25 seats.
The Janta Congress Chhattisgarh (J) president told reporters that the people of the state wanted to oust the Raman Singh-led government, which has been in office for 15 years.
Jogi, who was in the Congress before he floated his own party, said the assembly results would help his party emerge as a third front in the state.
Eyeing a fourth consecutive term, the BJP has set a target of winning 65 plus seats in the 72-member Assembly, while the Congress is seeking to end its 15-year exile from power in the tribal-dominated state.
For the first time, the state will see a three-way battle between the BJP, the Congress and the coalition between the Mayawati-led Bahujan Samaj Party (BSP), former chief minister Ajit Jogi's Janata Congress Chhattisgarh (J) and the Communist Party of India (CPI).
While Jogi is seen a kingmaker in the state where the vote share difference between the BJP and the Congress was less than one per cent in 2013, the former has denied possibilities of any post-poll alliance with the saffron party.
The BJP has retained state Assembly Speaker Gaurishankar Agrawal from the Kasdol seat, which he had won against Congress' Rajkamal Singhaniya in the 2013 elections.
(With PTI inputs)