Chhattisgarh Assembly Election 2018 Results: Trends Show Congress Racing Ahead
Early trends began to emerge after 8.30 AM.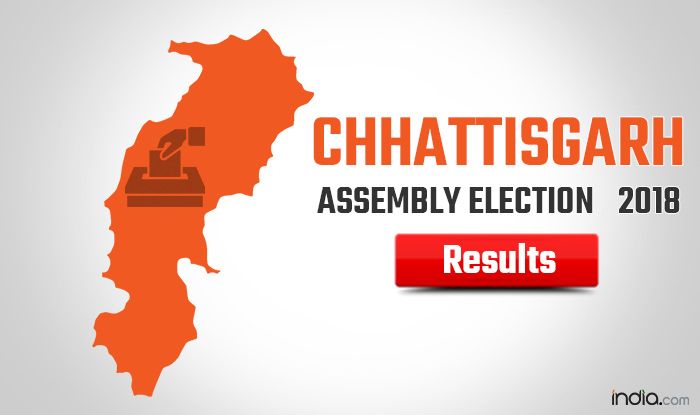 New Delhi: Congress is surging ahead of the BJP in the Chhattisgarh Assembly election, said trends by 12 noon. As per the trends emerging on 84 of the 90 seats, the grand old party was leading on 61 seats while the BJP was leading on 19 seats. (Catch LIVE Updates of Chhattisgarh Assembly Election Results Here)
JCC + (Ajit Jogi and BSP) was leading on 8 seats while Others were leading on just 1.
This state, ruled by the BJP for the past 15 years, had polls in two phases. Voting was held on November 12 and 20. In the first phase, 18 Assembly constituencies which come under 12 districts of Maoist-affected South Chhattisgarh went to polls, while in phase II, voting was held in 72 constituencies of remaining 78 districts of North Chhattisgarh on November 20.
During the first phase of voting, security forces were engaged in two encounters in Bijapur. Police said five CoBRA personnel were injured in the encounters. Naxals detonated an improvised explosive device (IED) in Katekalyan area of Dantewada, but no harm was reported.
In the 90-member assembly, the majority mark is 46. While Times Now-CNX gave a simple majority to the BJP and the ABP said the saffron party would fare way better than the Congress, India-Today Axis predicted that the Congress would end Chief Minister Raman Singh's 15-year-old reign by winning anywhere between 55-65 seats. Maha Exit Poll predicted 42 for the BJP, 43 seats for the Congress and 5 for Others.