Chhattisgarh Election 2018 Results: Jashpur Nagar, Kunkuri, Pathalgaon, Lailunga, Raigarh, Sarangarh, Kharsia, Dharamjaigarh Vote Counting Live Updates
Results: Jashpur Nagar, Kunkuri, Pathalgaon, Lailunga, Raigarh, Sarangarh, Kharsia, Dharamjaigarh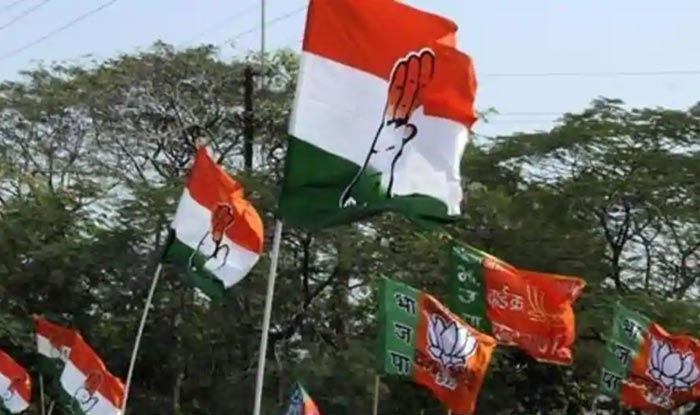 New Delhi: The counting of votes for the Chhattisgarh Assembly Election 2018 is finished. The Raigarh Lok Sabha constituency – reserved for Scheduled Tribes (ST) candidates – is composed of the following Assembly segments:
Jashpur Nagar: Congress' Vinay Kumar Bhagat Wins
Jashpur Assembly constituency has been a stronghold of the BJP for the last 25 years. Even after the formation of the state in the year 2000, the BJP had won the seat in the last three assembly elections. The candidate for the 2018 elections from BJP was Govind Ram Bhagat, from BSP was Gaganmati Bhagat, and from Congress was Vinay Kumar Bhagat. Congress defeated BJP by 8,026 votes.
Kunkuri: Congress' UD Minj Wins
The Kunkuri constituency was held by BJP's Rohit Kumar Sahu, who defeated Congress candidate Abraham Tirkey 28,866 votes in the last assembly polls. The 2008 polls were also won by the saffron party. This year, the BJP fielded Shri Bharat Sai against Congress' Uttam Dan Minj. Minj defeated Sai by 4,293 votes.
Pathalgaon: Congress' Rampukar Singh Wins
Pathalgaon Assembly seat was held by BJP's Shivshankar Painkra, who defeated Congress candidate Rampukar Singh in a closely-fought poll battle in 2013. This year, both the parties showed faith in their respective candidates once again. However, Congress won over BJP by 36,686 votes.
Lailunga: Congress' Chakradhar Singh Sidar Wins
In Lailunga, BJP candidate Suniti Satyanand Rathia defeated Congress' Hridaya Ram Rathiya in the 2013 Assembly elections by a margin of 14,000 votes. The candidate for the 2018 elections from BJP, Suniti Satyanand Rathia, got defeated by Congress' Chakradhar Prasad Sidar by over 24,483 votes.
Raigarh: Congress' Prakash Nayak Wins
In Raigarh constituency, the BJP and the Congress have been alternatively brought to power by the people. The seat was held by BJP's Roshan Lal, who defeated Congress candidate Prakash Nayak by a difference of over 20,000 votes in the 2013 polls. Both the parties fielded the same candidates in this year's elections. However, this time, Congress won over BJP by 14,580 votes.
Sarangarh: Congress' Uttari Ganpat Jangde wins
The Sarangarh Assembly constituency has been ruled over by Kerabai Manhar of BJP, who defeated Congress' Padma Ghanshyam Manhar by over 15,000 votes. This year's polls saw Congress' Uttari Ganpat Jangde defeating BJP's Kera Bai Manahar by over 52,389 votes.
Kharsia: Congress' Umesh Patel Wins
Kharsia Assembly constituency has been a Congress stronghold for the last 15 years. Its candidate Umesh Patel defeated BJP's Dr Jawahar Lal Naik in the 2013 elections by around 39,000 votes. In the 2018 elections, Patel faced  the challenge from BJP's OP Chaudhary. Congress won over by 16,967 votes.
Dharamjaigarh: Congress' Laljeet Singh Rathia wins
Dharamjaigarh seat was held by Congress candidate Lalijeet Singh Rathia, who defeated Om Prakash Rathia in the last Assembly elections. For the 2018 polls, the candidate for BJP was Srimati Livan Rathia while Congress repeated Rathia. Congress won over 40,335 votes.