Chhattisgarh Election 2018 Results: Kondagaon, Narayanpur, Bastar, Jagdalpur, Chitrakot, Dantewada, Bijapur, Konta Vote Counting Live Updates
Results: Kondagaon, Narayanpur, Bastar, Jagdalpur, Chitrakot, Dantewada, Bijapur, Konta, Chitrakot, Bijapur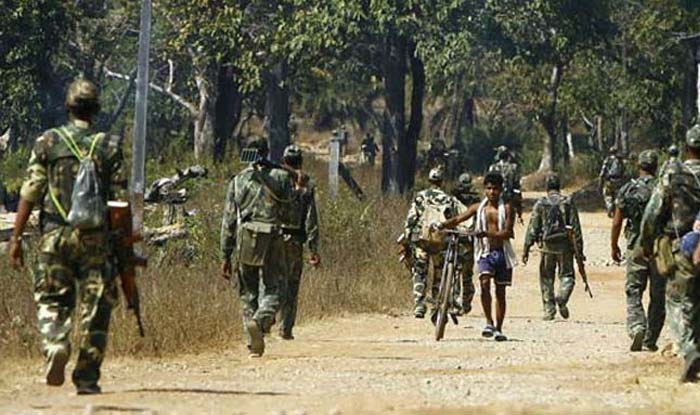 New Delhi: Despite the rebels' threat, voters in Naxal-hit Bastar constituency in Chhattisgarh exercised their franchise at large. The Bastar Assembly constituency is also an ST seat. Bastar was closely- watched to see whether the BJP could recover the seats it lost to the Congress in 2013 — the Congress had won 12 of the 18 seats in the Naxal-hit area in the 2013 assembly elections.
Bastar: Congress' Baghel Lakheshwar wins
The constituency is composed of Kondagaon, Narayanpur, Bastar, Jagdalpur, Chitrakot, Dantewada, Bijapur, and Konta assembly segments. In Bastar, Congress' Baghel Lakheshwar has defeated BJP's Dr Subhau Kashyap by over 33,471 votes.
Kondagaon: Congress' Mohan Markam wins
In Kondagaon, Mohan Markam of the Congress defeated BJP's Lata Usendi by a margin of over 5,000 votes in 2013. This year, the BJP was again banking on Usendi to take on Markam. Lata Usendi had won from the seat in the 2008 and 2003 elections. Congress won over BJP by 1,796 votes.
Narayanpur: Congress' Chandan Kashyap wins
The Narayanpur Assembly constituency has been a BJP stronghold for the last 15 years. In the last assembly polls, Kedar Kashyap defeated Congress candidate Chandan Singh Kashyap by 12,800 votes. This time also, the constituency saw a contest between the two candidates. Congress won over BJP by 2,647 votes.
Jagdalpur: Congress' Rekhchand Jain wins
Santosh Bafna of the BJP has been representing the Jagdalpur Assembly constituency. In the 2013 polls, he defeated Congress' Shamu Kashyap by over 16,500 votes. This time around, the Congress has come out as the winner by defeating BJP's Santosh Bafna by over 27,440 votes.
Chitrakot: Congress' Deepak Baij wins
The Chitrakot seat has been ruled over by Deepak Baij of the Congress, who defeated BJP's Baiduram Kashyap by a margin of over 12,000 votes. In the 2018 Assembly polls, the saffron party has again been defeated by Baij with a margin of over 17,770 votes.
Dantewada: BJP's Bhima Mandavi wins
A seat reserved for ST candidates, Dantewada has witnessed a sharp spike in the encounters between Naxals and security forces in the recent past. While BJP was banking on Bhima Mandavi, the Congress fielded Devti Karma, wife of Congress stalwart Mahendra Karma, who was killed in a Naxal attack on 24 May 2013, for the second time. She had defeated Mandavi in the 2013 polls. However, Mandavi defeated Karma by 2,172 votes.
Bijapur: Congress' Vikram Mandavi wins
BJP's Mahesh Gagda has been ruling the Bijapur assembly constituency for the last 10 years. In 2013, he defeated Vikram Mandavi of the Congress by over 9,000 votes. In 2018 Assembly polls, Congress again fielded Mandvi. Only this time, Mandavi emerged as the winner by defeating BJP's Mahesh Gagda by over 21,584 votes.
Konta: Congress' Kawasi Lakhma wins
Konta, a seat reserved for ST candidates, was held by Kawasi Lakhma of Congress. He defeated BJP's Dhani Ram Barse by around 6,000 votes in 2013. This time too, the BJP pitted Barse to take on Lakhma. However, Lakhma once again took over BJP by 6,709 votes.