Chhattisgarh Election 2018 Results: Premnagar, Bhatgaon, Pratappur, Ramanujganj, Samri, Lundra, Ambikapur, Sitapur Vote Counting Live Updates
Results of Pratappur, Ramanujganj, Samri, Ambikapur, Sitapur out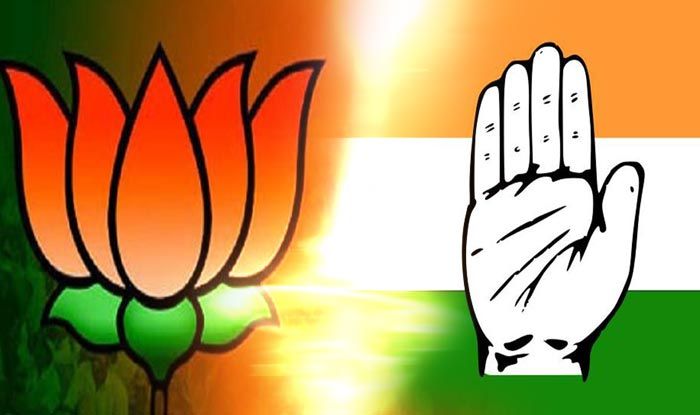 New Delhi: In the Chhattisgarh Assembly Election 2018, the counting of votes in Premnagar, Bhatgaon, Pratappur, Ramanujganj, Samri, Lundra, Ambikapur Assembly sections, which come under Surguja Loksabha
constituency has finished.
Premnagar: Congress' Khel Sai Singh Wins
Premnagar Assembly seat was held by Khel Sai Singh of Congress. In the 2013 polls, he defeated BJP candidate Renuka Singh by over 18,000 votes. This year too, Khel Sai Singh defeated BJP's Shri Vijay Pratap Singh by 15,340 votes.
Bhatgaon: Congress' Paras Nath Rajwade Wins
The Bhatgaon Assembly seat was held by Paras Nath Rajwade of Congress. In the 2013 Chhattisgarh Assembly Elections, he beat Rajni Ravishankar Tripathi of the BJP. Paras Nath Rajwade got 41.54 percent of the votes. This year too, Rajwade defeated Tripathi by 15,734 votes.
Pratappur: Congress' Dr Prerm Sai Singh Tekam Wins
In Pratappur Assembly constituency, BJP's Ramsevak Paikra has been defeated by Congress candidate Dr Prem Sai Singh Tekam in the elections by a margin of over 44,105 votes. In 2008, Tekam beat Paikra by a margin of fewer than 2,500 votes.
Ramanujganj: Congress' Brihaspat Singh Wins
The Ramanujganj constituency is currently held by Congress candidate Brihaspat Singh, who defeated BJP's Ram Vichar Khetam in the last assembly polls by a margin of over 11,000 votes. This time, the BJP fielded Shri Ramkishun Singh against Brihaspat. However, Congress has conquered the constituency once again by over 32,916 votes.
Samri: Congress' Chintamani Maharaj wins
Samri Assembly constituency was held by Dr Preetam Singh of Congress who had defeated BJP's Shri Sidha Nath Paikra by a huge difference of over 31,000 votes earlier. This year again, Congress candidate Chintamani Maharaj beat BJP's Paikra by 21,923 votes.
Lundra: Congress' Pritam Ram Wins
Lundra Assembly seat was held by Chintamani Maharaj of Congress. In the 2013 state elections, he defeated Vijay Baba of BJP by less than 10,000 vote-difference. This year, the Congress fielded Dr Preetam Ram Singh against BJP's Vijay Nath Singh. Dr Singh defeated BJP's Vijaynath Singh by 22,179 votes.
Ambikapur: Congress' TS Baba Wins
For the last ten years, the Ambikapur constituency of Chhattisgarh's Surguja district has been ruled by the Congress. And the case is same after today's counting. Tribhuvaneshwar Saran Singh Deo, popularly known as TS Baba, has defeated BJP's Anurag Singh Dev in 2013 by a margin of 39,624 votes. Interestingly, there were two more candidates fighting from Ambikapur with the same name as TS Singh Deo.
Sitapur: Congress' Amarjeet Bhagat Wins
The Sitapur Assembly constituency is reserved for Scheduled Tribes (ST) candidates. The Congress won the seat in the last three Assembly elections. And the case is same this year as well. The party's Amarjeet Bhagat has defeated BJP's Professor Gopal Ram by over 36,137 votes.