Chhattisgarh Election 2018 Results: Saraipali, Basna, Khallari, Mahasamund, Rajim, Bindranawagarh, Kurud, Dhamtari Vote Counting Live Updates
Results: Saraipali, Basna, Khallari, Mahasamund, Rajim, Bindranawagarh, Kurud, Dhamtari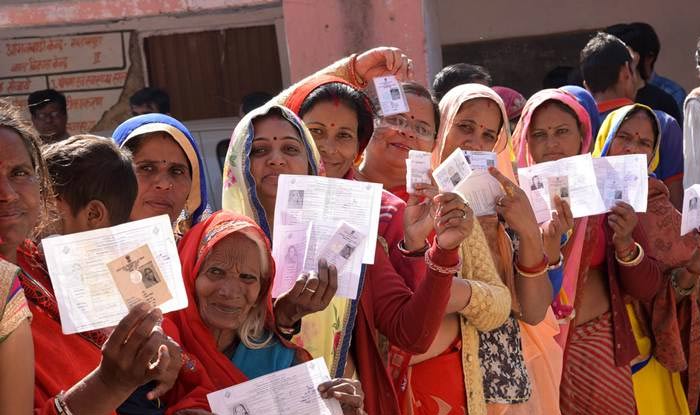 New Delhi: The counting of votes in Mahasamund Lok Sabha constituency in Chhattisgarh, which is composed of Saraipali, Basna, Khallari, Mahasamund, Rajim, Bindranawagarh, Kurud, and Dhamtari assembly segments, is finished. The results have come in. Take a look:
Saraipali: Congress' Kismat Lal Nand wins
Reserved for Scheduled Castes (SC) candidates, the Saraipali Assembly constituency is currently held by BJP's Ram Lal Chouhan who defeated Congress candidate Haridas Bhardwaj by 28,832 votes in 2013. This time, however, Congress candidate Kismat Lak Nand has won over BJP's Shri Shyam Tandi by 52,288 votes.
Basna: Congress' Devendra Bahadur Singh wins
The Basna seat was being held by BJP's Rupkumari Choudhary. She beat Congress' Devendra Bahadur Singh by a margin of over 6,000 votes. For the 2018 elections, the candidate for BJP was Durgacharan Patel and for the Congress was Devendra Bahadur Singh. Congress won by 17,508 votes.
Khallari: Congress' Dwarikadhish Yadav wins
BJP's Chunni Lal Sahu has been representing the Khallari Assembly constituency. In 2013, he defeated Paresh Bagbahra of Congress by a margin of 6,000 votes. In the 2018 elections, however, Congress' Dwarikadhish Yadav defeated BJP's Monika Dilip Sahu by over 56,978 votes.
Mahasamund: Congress' Vinod Sevan Lal Chandrakar wins
In Mahasamund, Dr Vimal Chopra (Independent) defeated Congress' Agni Chndrakar in the 2013 Assembly elections by a margin of 4,700 votes. In this year's elections, the contesting candidate from BJP was Poonam Chandrakar, who got defeated by Congress candidate Vinod Chandrakar by over 23,066 votes.
Rajim: Congress' Amitesh Shukla wins
The Rajim seat has been held by BJP's Santosh Upadhyay. In the 2013 state assembly elections, he defeated Congress candidate Amitesh Shukla by 2,500 votes. This time, Upadhyay again faced the challenge from Shukla. The latter defeated BJP's candidate by over 58,132 votes.
Bindranawagarh: BJP's Damarudhar Pujari wins
The Bindranawagarh Assembly constituency, reserved for Scheduled Tribes (ST) candidates, has been held by the BJP for the last 10 years. In 2018, BJP fielded Damrudhar Pujari against Congress candidate Sanjay Netam. Pujari defeated Netam by 10,430 votes.
Kurud: BJP's Ajay Chandrakar wins
Ajay Chandrakar of BJP has been representing the Kurud Assembly constituency. In 2013, he defeated Congress candidate Lekhram Sahu. This time, pitted against him was Laxmikant Sahu of Congress. However, he defeated Neelam Chandrakar, an independent candidate by over 12,317 votes.
Dhamtari: BJP's Ranjana Dipendra Sahu wins
For the last 10 years, the Dhamtari seat was being held by Gurumukh Singh Hora of Congress. In 2013, he defeated BJP's Inder Chopra by 10,500 votes. This time, the BJP fielded Srimati Ranjana Sahu against him, who won by 464 votes.