Clashes at Bhima Koregaon, Protesters Attempt 'Raasta Roko' on Mumbai Roads, Local Trains on Harbour Line Disrupted
Mumbai, Jan 2: An event to mark the 200th anniversary of the Bhima Koregaon battle in Pune district was marred by incidents of violence on Monday, with at least one person getting killed. Following t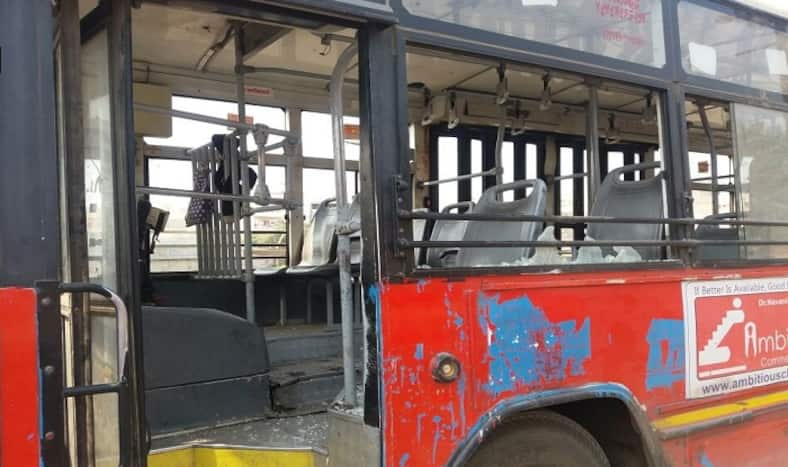 Mumbai, Jan 2: An event to mark the 200th anniversary of the Bhima Koregaon battle in Pune district was marred by incidents of violence on Monday, with at least one person getting killed. Following the clashes between Dalit and Maratha communities, local trains on Harbour Line was disrupted today. Protesters also attempted 'Raasta Roko' in several parts of Mumbai after which traffic was affected on Eastern expressway and at Chembur Naka. (ALSO READ: Bhima Koregaon Clashes: Check Mumbai Local Train Status on Harbour Line, Road Traffic Jams in Chembur, Mulund, Sion Amid Protests)
On Monday, a person was beaten to death, dozens of vehicles torched and damaged in stone pelting as clashes broke out between people of Dalit and Maratha communities. Villagers from Koregaon Bhima, Pabal and Shikrapur and a large group of people celebrating the January 1, 1818, victory of British troops over Peshwa Bajirao II's army in Koregaon Bhima. Notably, Dalits were part of the British troops during the Bhima Koregaon battle.
Protesters blocked traffic in Mulund, Chembur, Bhandup, Ramabai Ambedkar Nagar and Nehru Nagar in Kurla. In Chembur and Mulund, protesters forced shop owners to close their shops. Local trains on Harbour Line was affected due to 'Rail Roko' near Govandi-Chembur. The battle of Bhima Koregaon was fought on January 1, 1818. Some Dalit leaders and thinkers view its outcome as a victory of oppressed classes over the upper-caste establishment of those times.
Maharashtra Chief Minister Devendra Fadnavis said the government will request the Supreme Court to conduct a judicial inquiry into the clashes during celebrations to commemorate the 200th anniversary of the Battle of Bhima Koregaon in Pune district. Fadnavis further said that the Crime Investigation Department (CID) of the Maharashtra Police will conduct an inquiry into the death of a youth during the violence.
Meanwhile, Mumbai Police, in a tweet, requested citizens not to believe in rumours and said, "There is nothing to panic. Verify facts with police officers and men before posting anything on social media." Union Minister of State for Social Justice Ramdas Athawale said he had spoken to CM Devendra Fadnavis and demanded an inquiry into the incident.