Congress Demands One-day Session For Goa Floor Test
Political activity in Goa has gathered steam in the absence of an ailing Manohar Parrikar.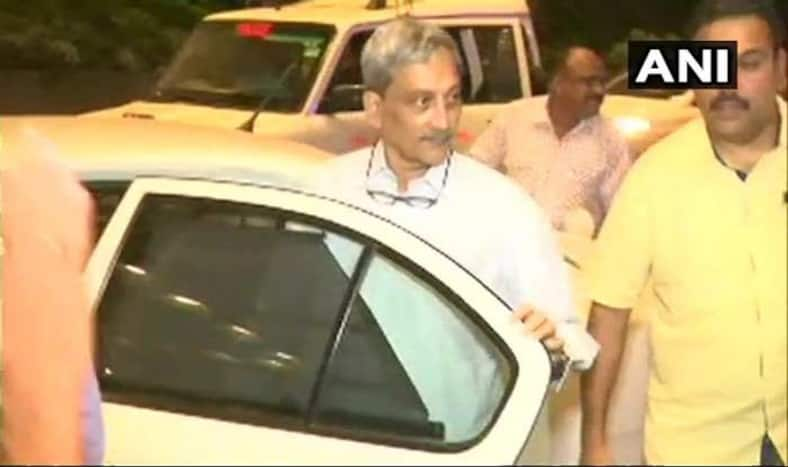 New Delhi: The Congress on Thursday demanded a one-day session of the Goa Assembly to enable the Bharatiya Janata Party-led coalition government to prove its majority on the floor of the House. Talking to reporters, Leader of Opposition Chandrakant Kavlekar said, "We asked the Governor numerous times to direct the government to prove a fresh majority. We have not received a single response from the Governor's office."
"If the government is not scared and they have the numbers, there should not be any reason to avoid a floor test. Why cannot they have a one-day session to prove their strength," Kavlekar said.
Time and again BJP had said that Manohar Parrikar will continue as Goa Chief Minister. Political activity in Goa has gathered steam in the absence of an ailing Manohar Parrikar. The main opposition Congress had claimed to form a government in the state. The Congress, along with 14 legislators in the 40-member state Assembly, had submitted a letter to Governor Mridula Sinha, urging her to invite them to form the government.
In the assembly elections held in February last year, the Congress had bagged 17 seats in the 40-member House, falling short of the majority by four seats.
The state is being ruled by the BJP with the support of Goa Forward Party (GFP) and Maharashtrawadi Gomantak Party (MGP), NCP and Independents. The BJP has 14 seats in the Assembly, GFP and MGP have three each and NCP has one. There are also three Independents.
Manohar Parrikar is admitted in AIIMS in the national capital for the treatment of pancreatic cancer. He had returned from the US in the first week of September, days after which he was admitted to a hospital at Candolim in north Goa. Earlier this year, he had undergone a three-month-long treatment in the US.
(With agency inputs)