Dadri purification: Akhlaq's village will be purified using cow urine and gangajal to 'atone' cow slaughter
The popular belief in Dadri is that a cow was indeed slaughtered by the deceased's family on the occasion of Bakr Eid, and therefore 'shuddhikaran' is required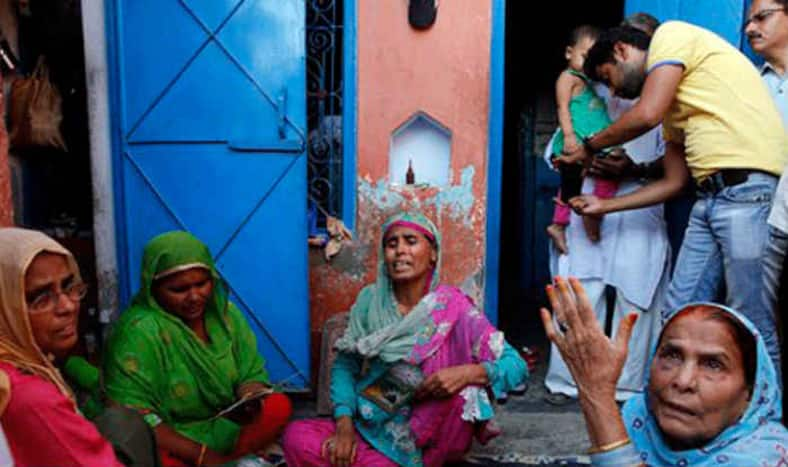 Lucknow, Dec 7: Religious group in Bishada village led by priest Sadhvi Harshita Giri have announced to undertake the 'shuddhikaran' (purification) ceremony in Dadri, the village where Akhlaq was lynched to death for allegedly consuming beef. Although, the reports of meat samples obtained from Akhlaq's home revealed that his family was consuming only mutton, the popular belief in Dadri is that a cow was slaughtered by the deceased's family on the occasion of Bakr Eid.
The Uttar Pradesh government has imposed section 144 in the region and refused to grant permission for the shuddhikaran ceremony. However, locals are firm on carrying out the purification process as they strongly belief that the beef conspiracy is true. However, the priest, Sadhvi Harshita Giri has assured that no untoward incident will take place. "We will do the shuddhikaran in a silent manner and with the support of all section of the society. We are not aligned to any political outfit. It is an event of harmony. Both Owaisi, and any member of Vishwa Hindu Parishad can be a part of it, if they want," he said. (ALSO READ: Dadri lynching: Don't want further probe, victim's kin tell Uttar Pradesh CM Akhilesh Yadav)
The priest heads the same temple from where BJP leader Sanjay Rana's son Vishal Rana made the announcement that Akhlaq's family had slaughtered a cow before leading a 200-member mob into the house to lynch him.
Bahujan Samajwadi Party chief Mayawati warned the UP government to take precautionary measures as the shuddhikaran ceremony could be a well hatched plan to vitiate the state of harmony in the state. "This is a conspiracy to stoke communal tensions. The government should not allow the purification ceremony," she said.