Delhi Chief Minister Arvind Kejriwal, Deputy CM Manish Sisodia to be Charged With Criminal Conspiracy in Chief Secretary Anshu Prakash Assault Case, Says Report
Sources said the chargesheet had been prepared.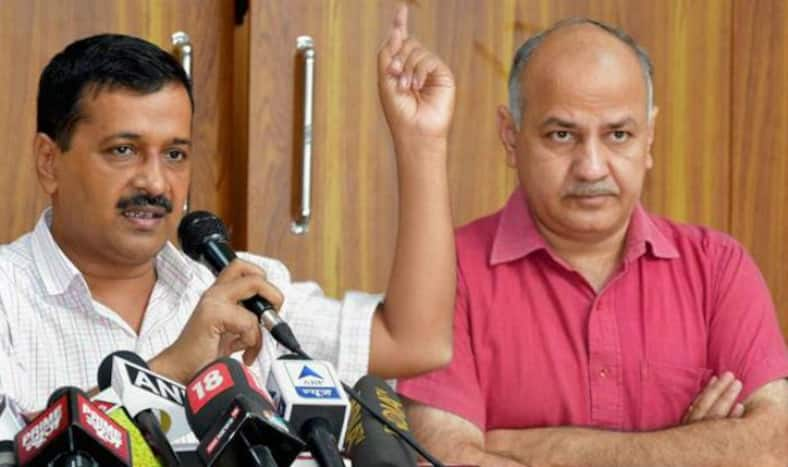 New Delhi, June 28: Delhi Chief Minister Arvind Kejriwal and his deputy Manish Sisodia will be charged with criminal conspiracy over the alleged attack on Chief Secretary Anshu Prakash in February, said media reports. Reports quoted sources as saying that police have prepared a charge-sheet based on the evidence and statements of many and it is set to be filed soon. Criminal conspiracy reportedly carries a maximum punishment of three years. (Also read: AAP-LG Slugfest)
Prakash had alleged that he was assaulted by MLAs of the ruling AAP at a late night meeting at Kejriwal's residence on February 19. He had claimed that Kejriwal was present when the assault took place. Police had questioned Kejriwal twice and conducted house searches as well. While AAP had vehemently denied Prakash's charges, it had alleged that several bureaucrats, including Prakash, had been skipping meetings and hadn't been cooperating since. In fact, a week after the alleged assault, Prakash had written to Kejriwal, asking him to ensure his safety and that of his officers during the annual budget meeting. "The Delhi Government employees are working with full vigour and want that normal functioning of the Government should not suffer. Since finalising dates of Budget Session and passing of the Budget are important for the functioning of the Government, I, along with my concerned colleague officers, will be attending the said meeting," Prakash wrote in his letter. (Also read: Kejriwal to be Questioned in Anshu Prakash Assault Case)
Kejriwal held a sit-in at Lieutenant Governor Anil Baijal's residence, seeking his intervention in the stand-off. Meanwhile, the IAS association had insisted that none of their officers was on strike and that they were attending to their duties as always. The Delhi High Court disapproved of the sit-in and asked the AAP government who had authorised such a protest. While the court did not issue any interim directions, it observed that strikes or dharnas were held outside and not inside someone's workplace or residence. The observation came while hearing two petitions, one against Kejriwal's protest and another against the alleged strike by IAS officers of the Delhi administration.