Delhi Citizen Groups Demand Air Pollution be Election Issue; Organise 'Country With A Mask' Event
New Delhi: With a significant deterioration noted in Delhi's air quality, citizens and activists on Sunday assembled at the Constitution Club in Delhi demanded a quick action in the notification of th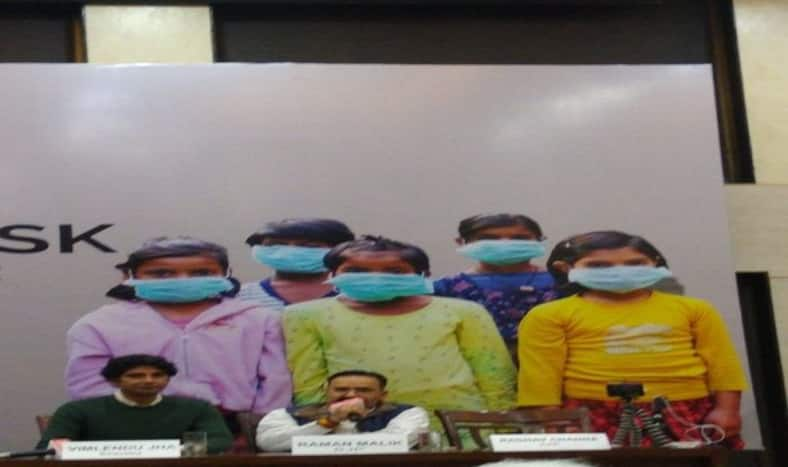 New Delhi: With a significant deterioration noted in Delhi's air quality, citizens and activists on Sunday assembled at the Constitution Club in Delhi demanded a quick action in the notification of the National Clean Air Programme. The NCAP proposes multiple strategies to combat air pollution. Moreover, the Delhiites demanded that air pollution be given a top priority in the agenda of the upcoming elections.
A report by Times of India quoted a member of EPCA, Dr Arvind Kumar as saying, "Unless there is public outrage, we will not see a change. Pollution is now not only limited to Delhi but is a nationwide problem. It reflects more on Delhi because we have 40 air quality monitors. There is a need to make this a national priority and act on it as soon as possible."
Country with a mask: a townhall on air pollution in India #NoBadAir @swechhaindia https://t.co/vRVHtiOyp6

— #LetMeBreathe 😷 (@LetMeBreathe_In) December 9, 2018
Seeking an urgent notification of NCAP, environmentalist, and head of Sweccha, Vimlendu Jha reportedly mentioned the necessity of a session on air pollution in the parliament.
Some of the major components of the NCAP are a city-specific air pollution abatement action plan for 100 polluting cities of the country, data dissemination and public participation on planning and implementation. The draft NCAP was prepared by the Environment Ministry in an attempt to prevent and control air pollution, and to increase the air quality monitoring network across India.
The townhall named "Country With A Mask" was organised by Sweccha and citizen groups like Delhi Tree SOS. Many politicians participated in the event, including Raman Malik from Bharatiya Janata Party (BJP), Raghav Chadha from Aam Aadmi Party (AAP) and Abhishek Dutt from Congress.
Meanwhile, in Delhi, the major pollutants PM 2.5 and PM 10 stood at 260 and 258 respectively in Lodhi Road area on Monday. Both the pollutants were in the 'Poor' category, according to the Air Quality Index (AQI) data, stated news agency ANI.