Delhi: EDMC Workers Protest at Kashmere Gate For Regular Salaries; State Govt Tells SC it Would Release Rs 500 Crore to 'Tide Over Crisis'
The workers have been on strike since September 12.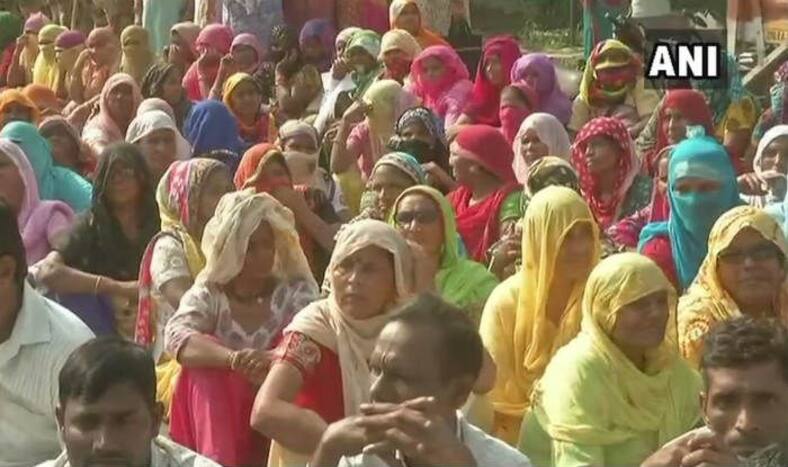 New Delhi: East Delhi Municipal Corporation workers are holding a protest near Kashmere Gate demanding regularisation of temporary workers and regular payments of salaries even as the Delhi government told the apex court it would release Rs 500 crore within two days to help resolve the crisis. East MCD sanitation workers have been on a strike since September 12. The standoff has continued since the EDMC hasn't been able to pay the dues of the sanitary workers, said reports.
While the areas like Laxmi Nagar have been most affected by the situation, now trash is piling up in areas like Ghazipur and Preet Vihar as well. The EDMC has been waiting for funds from the state government to pay of the arrears of sanitation workers sitting on an indefinite strike. (Also read: Angry East Delhi Residents Begin 'Selfie With Garbage' Campaign)
A bench of Justices MB Lokur, SA Nazeer and Deepak Gupta asked Additional Solicitor General Maninder Singh, who appeared for the Centre and the Delhi L-G if a similar amount could be released to "tide over the crisis".  "It is common knowledge that sanitation workers are abstaining from work in East Delhi. As a result of this, there is a huge amount of garbage that has piled up. There are, of course, differences on how the issue is to be tackled. The Lieutenant Governor has one point of view but the Delhi government has a different point of view," the bench said.
The Delhi government said they would release Rs 500 crore without prejudice to their rights and contentions in the matters relating to any disputes and differences between them and the Centre or the L-G. The lawyers appearing for the South Delhi Municipal Corporation and North Delhi Municipal Corporation told the bench that they should also get money which was to be released by Delhi government.
"The proportion in which the amount is to be released and to whom it is to be released will be decided by the Delhi government. It is made clear that this offer has been made without prejudice to the rights and contentions of the Delhi government," the bench noted in its order.
The bench has posted the matter for hearing on October 8.  The counsel appearing for East Delhi Municipal Corporation told the bench that some direction should be given to the sanitation workers who are on strike since September 12. "The Delhi government has volunteered to give Rs 500 crore. How much is to be given to EDMC, SDMC or North DMC, they will decide it," the bench said, adding that the issue of the strike was to be dealt with by the Delhi government, the Centre or the L-G.