Delhi Hotel Fire: Minister Satyendar Jain Says, 'Owner Must Belong to BJP That's Why he Wasn't Arrested'
The Feb 12 fire had claimed 17 lives.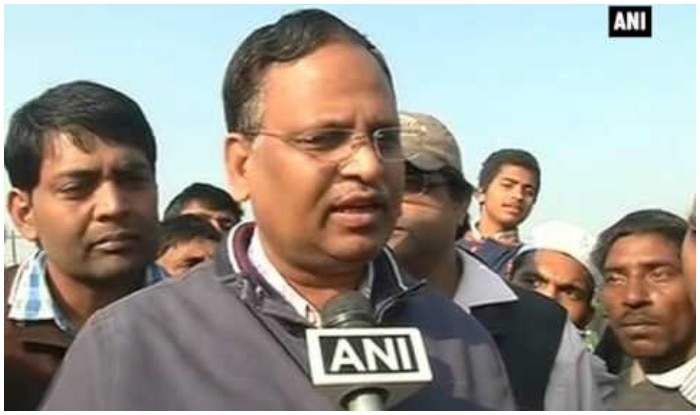 New Delhi: Days after the fire at a Karol Bagh hotel, Delhi Home Minister Satyendar Jain has sought to link the owner with the BJP. Speaking to ANI, Jain wondered why the owner of Arpit Palace had not been arrested yet though 17 people had died in the blaze. (Also read: CM Announces Ex-gratia to Kin of Deceased)
"It is surprising that the owner of the hotel has not been arrested yet by police, looks like he belongs to some political party. He probably belongs to the BJP that is why has not been arrested till now," Jain was quoted as saying by ANI.
The minister added that a magisterial inquiry was underway in the matter.
Meanwhile, the Delhi government has cancelled fire safety licences of 30 establishments in the area in the past two days for violations.
Jain said that the fire department will intensify its drive across the city to prevent recurrence of Karol Bagh-like incident.
He said 45 hotels were inspected by department officials in Karol Bagh and 30 were found to be violating rules and their fire safety certificates were cancelled. Municipal corporations and police had been asked to take action to seal these establishments.
The February 12 accident had claimed 17 lives. "On February 13, 23 hotels were inspected by the fire department and of those, 13 were found violating fire safety norms. The next day, 17 hotels out of 22 were found to have violated rules. We have written to municipal corporation and police to take steps to seal them," Jain was quoted as saying.
The fire department, in its report, had said that the hotel management had used carpets and covered walls with wooden material, which aggravated the flames. Jain said that the drive will continue against errant hotels violating fire safety norms