Digi Yatra Launched, Soon Facial Recognition to be Initiated at Airports in Country
No other ID proof would be required of domestic travellers.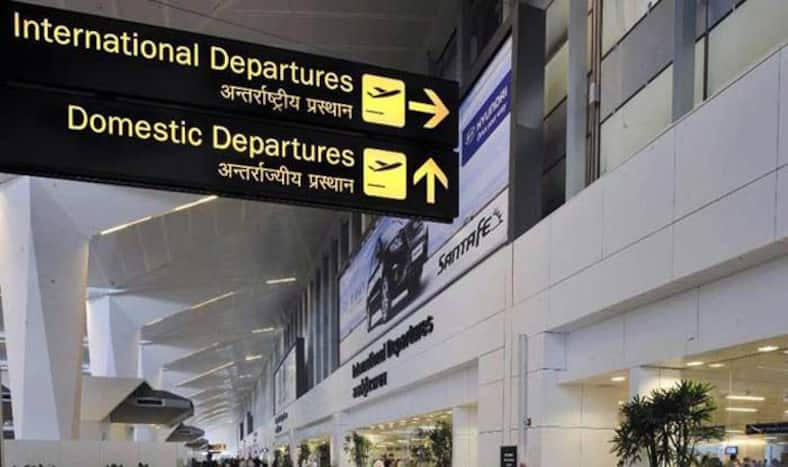 New Delhi: The Government has launched its Digi Yatra initiative under which air passengers would be able to soon use facial recognition biometrics to enter airports and no other ID proof would be required, said ANI on Thursday. The platform would be made operational by February next year, said reports.
Civil Aviation Minister Suresh Prabhu said the initiative would be "forward-looking and futuristic".  The biometric-based digital processing system seeks to promote paperless and hassle-free air travel. As per reports, the process will roll out at the PPP metro airports of Delhi, Mumbai, Hyderabad and Bengaluru. Apart from those, four other airports run by the Airports Authority of
India (AAI); Varanasi, Vijayawada, Pune and Kolkata, would also allow the facility. "This process under Digi Yatra (DY) will be rolled out at the four AAI airports in the next five to six months. The others shortlisted will get the system soon thereafter. Later on, other airports will follow suit," The Times of India quoted a source as saying.
"Facial recognition was chosen over thumb impressions and iris scan. It is the norm globally. The face is the least private biometric indicator. During a scan, it breaks the face into thousands of units and matches them with the record. So even if someone's forehead is bandaged due to an injury, it will still be able to match the biometrics. The facial picture will need to be updated every five years or so," said the source.
However, one needs to sign up to get a boarding pass at face value. The DY system will be in addition to the current process but will not be mandatory for flyers. Only domestic flyers can opt for it. It is only on the first visit that one would need to give facial recognition. Subsequently, on domestic journeys, one's face would serve as the ID.  Last month, Bangalore International Airport Limited had tied up with a technical service provider for this purpose.  The Hyderabad airport has already tested facial recognition for its staff and once it gets the go-ahead, it would begin trials for customers as well, said reports.
The Digi Yatra initiative was first unveiled last year to allow air travellers to plan their trips efficiently by identifying price trends and estimate future airfares at the time of ticket booking. The aviation ministry had said flyers would get real-time notifications about congestion and delays to have greater visibility on the next step of the journey.