European Cargo Service Provider Seizes Jet Airways Aircraft in Amsterdam Over Non-payment of Dues
Meanwhile, Jet Airways issued a statement saying that the flight 9W 231 from Amsterdam to Mumbai which was scheduled for April 10, was delayed due to 'operational reasons'.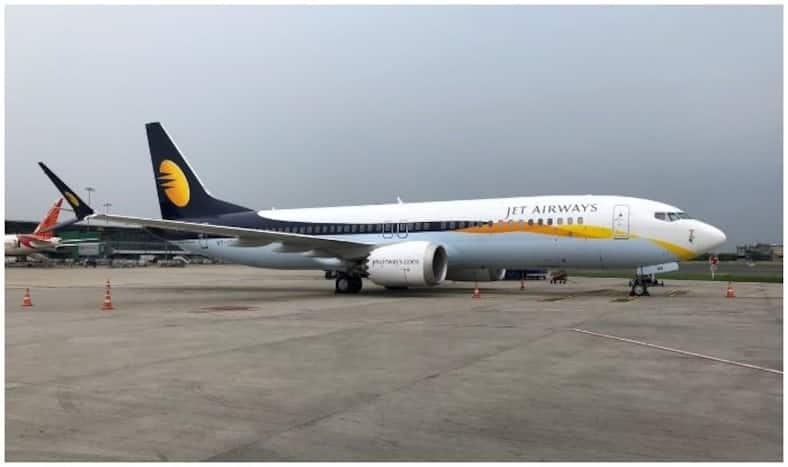 New Delhi: A European cargo firm on Wednesday seized a Jet Airways plane in Amsterdam over non-payment of dues. The aircraft was scheduled to operate a flight 9W 321 to Mumbai from Amsterdam, an airline source said. The flight has been delayed by more than six hours, reported news agency ANI.
Fuel supply from Indian Oil Corporation Ltd (IOCL) to Jet Airways has also resumed.
In another statement released by Jet Airways, it said that guests have been informed of same and have been taken care of and served with refreshments during their wait. "The airline will further update guests with revised timings," said the airline.
The Jet Airways, flight 9W 231 from Amsterdam to Mumbai scheduled for April 10, was delayed due to 'operational reasons'. The aircraft had flown to Amsterdam from Mumbai on Tuesday and was scheduled to return by Thursday, read the official statement by the airlines.
Speaking to PTI, an airline source said, "The cargo agent seized Boeing 777-300 ER (VT-JEW) of Jet Airways at the Amsterdam airport as the airline could not clear his dues." Jet Airways has already grounded more than three-fourths of its fleet due to non-payment of lessors' rentals. Presently it is operating just about 25 planes out of 123. As per reports, the airline which was once India's largest airline has massively reduced its operations from its main hub Mumbai to just about 32 flights.
It is because of this acute cash crunch that the airline was delayed in giving salaries to employees and payments to banks, aircraft lessors and vendors. The airline has only been paying part salaries to its over 16,000 employees. Following this, its pilots' union on Tuesday sent a legal notice to the management which is currently being headed by the lenders led by State Bank of India.