Fugitive Diamantaire Nirav Modi to Appear Before UK's Westminster Court on May 30
Nirav Modi was arrested by Scotland Yard on March 19 in connection with Rs 13,000 crore PNB loan default case.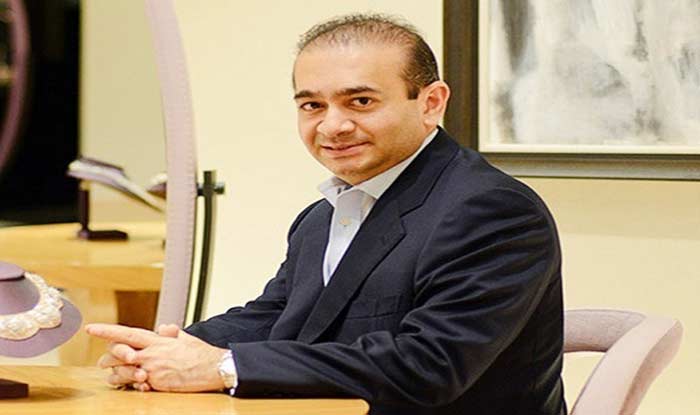 New Delhi: Fugitive diamantaire Nirav Modi is scheduled to appear before UK's Westminster Court on May 30 which is the next date of hearing. The UK's Westminster Court on Wednesday rejected Modi's bail application.
Modi was arrested by Scotland Yard on March 19 in connection with the Rs 13,000 crore Punjab National Bank (PNB) loan default case.
The Westminster Magistrates' Court had rejected the bail plea of Modi previously suspecting he could flee Britain and interfere with witnesses. Earlier, the date of hearing had been set for May 24.
Judge Emma Arbuthnot had granted the Metropolitan Police custody of the 48-year-old businessman till April 26. Arbuthnot is the same judge who ordered the extradition of former Kingfisher Airlines boss Vijay Mallya last December.
The former court order came after the Crown Prosecution Service (CPS), appearing on behalf of the Indian authorities, argued against Nirav Modi's bail. "There is a real risk that he could flee, interfere with witnesses, interfere with evidence," the prosecution had said.
Defence barrister Clare Montgomery had said, "I (Nirav Modi) have been in the UK even before the case was registered in India. How can my bail be opposed saying I might flee the UK?" Montgomery, who had earlier represented Vijay Mallya, countered to say that his client is not a flight risk as he has rented a flat in London in his own name and was trying to open a bank account when he was arrested.
Unfortunately for Modi, the CPS had submitted a new file with additional evidence against the fugitive businessman in the Westminster Magistrates' Court just before the hearing and hence his bail plea was rejected.