How to Get Mizoram Assembly Elections 2018 Vote Counting Live Updates on Election Commission of India Website
The elections in the five states are being watched globally as the Lok Sabha Elections 2019 will happen within four months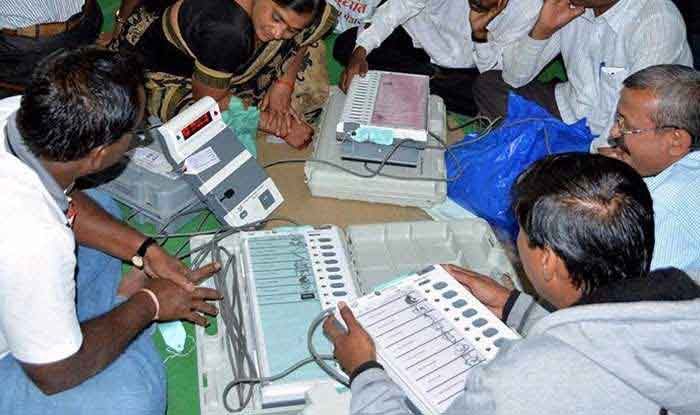 As the counting of votes for Mizoram Assembly Elections 2018 begins at 8 am today, users can log on to the Election Commission of India (ECI) website https://eci.gov.in/elections/currentelections/ for the accurate updates for all seats for multi-dimensional analysis, apart from the emerging trends and the final results. The http://www.eciresults.nic.in/ provides vote counting updates for all candidates and the parties contesting the elections and declares the winner once the counting of votes is finished. It provides, round-wise progress of the counting with a graphical representation of the vote shares for all parties. It also gives details of the NOTA votes, victory margins of the winners and the losers.
The elections in the five states are being watched globally as the Lok Sabha Elections 2019 will happen within four months after the results of these states. It assumes significance for the fact that there will not be any election in between and winners will go to the Lok Sabha Elections with a positive wave among their cadres, supporters and party workers. (CLICK HERE TO GET Mizoram Constituency Result Here)
The ECI website https://eci.gov.in/ is the main source of information for all elections in the country. The autonomous body is entrusted with the task of conducting elections across the country. Users can get the real authentic data from the website.
During the elections for the five states — Rajasthan, Madhya Pradesh, Chhattisgarh, Telangana, Mizoram- the ECI has even revamped its website, making it more user-friendly with the latest technological updates. Now, users can access the website on the url https://eci.gov.in/.
For Live streaming of the counting updates and analysis of the emerging trends, users can watch Zee News Live TV here http://zeenews.india.com/hindi/live-tv. Also, for well-rounded coverage and live updates visit our elections special page https://www.india.com/assembly-election-2018/.