Global Handwashing Day: Narendra Modi's move towards sustainable development
Modi has fixed 2019 as the target for universal coverage for sanitation in India.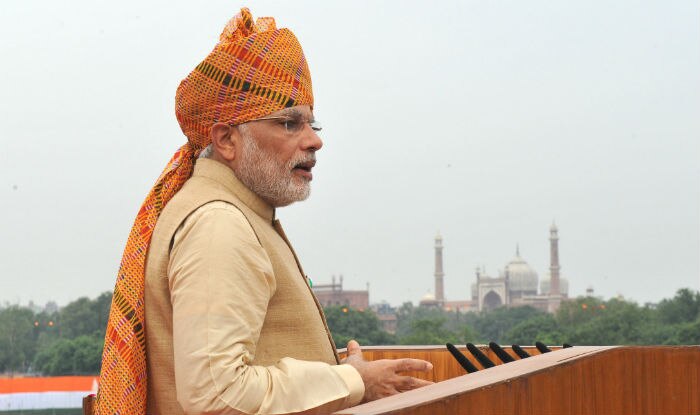 Raising hands for the Global Goals
In the euphoria of Prime Minister Narendra Modi's recent visit to Silicon Valley, few people noticed that he did a far more important thing when he was in New York. He 'raised a hand for the Global Goals'! On September 25, he along with 192 other Heads of states, signed a declaration on the Sustainable Development Goals (SDGs) or the 'Global Goals' that will have a significant impact on the way the world has been tackling issues of poverty and inequality so far. Modi was cognizant of the significance of the SDGs when  he talked about sharing a common vision of a world free of poverty.
India has one third of the world's poorest population and the Global Goals have a significant role to play especially at a time when 1.3 billion people are forced to live in poverty across the world. The Global Goals are about socio-economic development through a lens of environmental sustainability, in their latent intent they are also about the way world economies are organized, the way business transactions are dealt with and the way all of this shapes the lives of people around us. (Also Read: Narendra Modi expected to address UN Sustainable Development Summit)
The erstwhile Millennium Development Goals (MDGs) were often thought of not being consultative enough. With their eight goals the MDGs were more modest in nature and primarily targeted at poor countries. The SDGs with their 17 goals and 169 targets cover a vast range of issues including, extreme poverty, gender, health, education, employment, hunger, environmental sustainability, industry, infrastructure and even growth and cover all the countries in the world.
Significantly, for the first time, a separate Goal 6 and specific related targets have been added on water and sanitation. The goal clearly states, "ensure availability and sustainable management of water and sanitation for all". While the MDGs recognized the primacy of a healthy and educated life, one of the key elements missing was the crucial role availability of clean drinking water and safe sanitation services play in this context.
According to a World Health Organization (WHO) report of 2013, India loses more than 900 children everyday due to incidences of diarrhea, most of them caused by extremely poor quality of water and sanitation services. Inadequate sanitation or lack of it, is also responsible for high incidences of malnutrition and stunting in the country. Women and girls are the key losers as the absence of proper toilets affects their safety and dignity.
Fetching water for household chores is often considered to be the prime responsibility of women. India, incidentally, houses two-third of the world's people who go out in the open to defecate leading to widespread contamination of water, food etc. It is in this context that the Goal on Water and Sanitation becomes crucial. Another key development has been the recognition of the role hygiene plays in all this. Hygiene is very often associated with something we impart to our children like washing hands after using a toilet or before consuming food. A clear focus on personal hygiene which drives our need for clean water and safe sanitation infrastructure would eventually make the same infrastructure sustainable.
Many of the targets under Goal 6 are around protecting our water bodies, managing waste water, water conservation, protecting water related eco-systems, promoting water-use efficiency etc. The SDGs framework explicitly mentions hygiene,cementing its status as a globally relevant development intervention. Every target set by the Global Goals needs to be monitored. Modi has fixed 2019 as the target for universal coverage for sanitation in India.
 Most importantly, all of this will not happen if the leadership for planning, managing and monitoring is not given to the local communities for whom it is primarily meant. It will also not work if the states and governments don't come together to work on it at the other end of the spectrum. Lastly, India performed poorly on three out of the 8 modest goals prescribed by the MDGs; the task is going to be even more difficult as governments can now cherry pick what suits them out of the 17 ambitious Global Goals.
The media, civil society organisations and communities will need to support government. Keeping the focus on this year's theme for Global Handwashing Day (October 15)'Raise a hand for hygiene', we need to raise our hands together for the Global Goals. Only then can we ensure that our governments will work for their effective implementation and monitoring.