Government Acted Against Rape; Make Your Sons Responsible Too, Says Prime Minister Narendra Modi
PM was in Madhya Pradesh.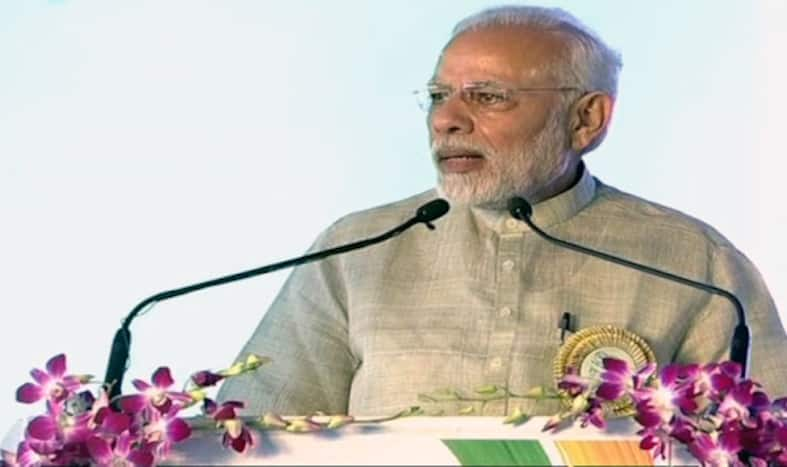 Bhopal, April 24: Prime Minister Narendra Modi said on Tuesday that his Government had come out with an ordinance on the death penalty for rapists of minors showed how serious they were over the issue. In Mandla, Madhya Pradesh, for the launch of Rashtriya Gramin Swarajya Abhiyan, Modi said, "Shivraj ji (CM Shivraj Singh Chouhan) just referred to the capital punishment provided in the ordinance for rape against minors and I could see that it was well received by everyone here. There is a Government in Delhi which listens to your voice and takes decisions," he said, referring to the ordinance, reports Zee News.
Highlights
Says ordinance shows we are serious about curbing crime against girls.
Modi also asked the people to provide such an environment to their daughters that they felt safe. "Families will have to give more respect to their daughters. They should make their sons more responsible. That way, the safety of our daughters will not be a difficult task. We will have to launch a social movement for this," he said.
On Saturday, the Union Cabinet headed by Modi cleared the ordinance on capital punishment for rape of a minor. The minimum punishment in case of rape has also been increased from seven to ten years of rigorous imprisonment that can be extended to life imprisonment. The Centre's decision comes in the wake of the gruesome gangrape and murder of an eight-year-old girl in Kathua, Jammu & Kashmir.