Gurdaspur Braces For Triangular Contest. Complete Insight Into Political Arithmetic of Prestigious Seat
Gurdaspur Elections 2022: Every time Congress won from this seat, SAD was the nearest rival and vice versa. So it would be interesting to watch which way the voter sentiment goes this time.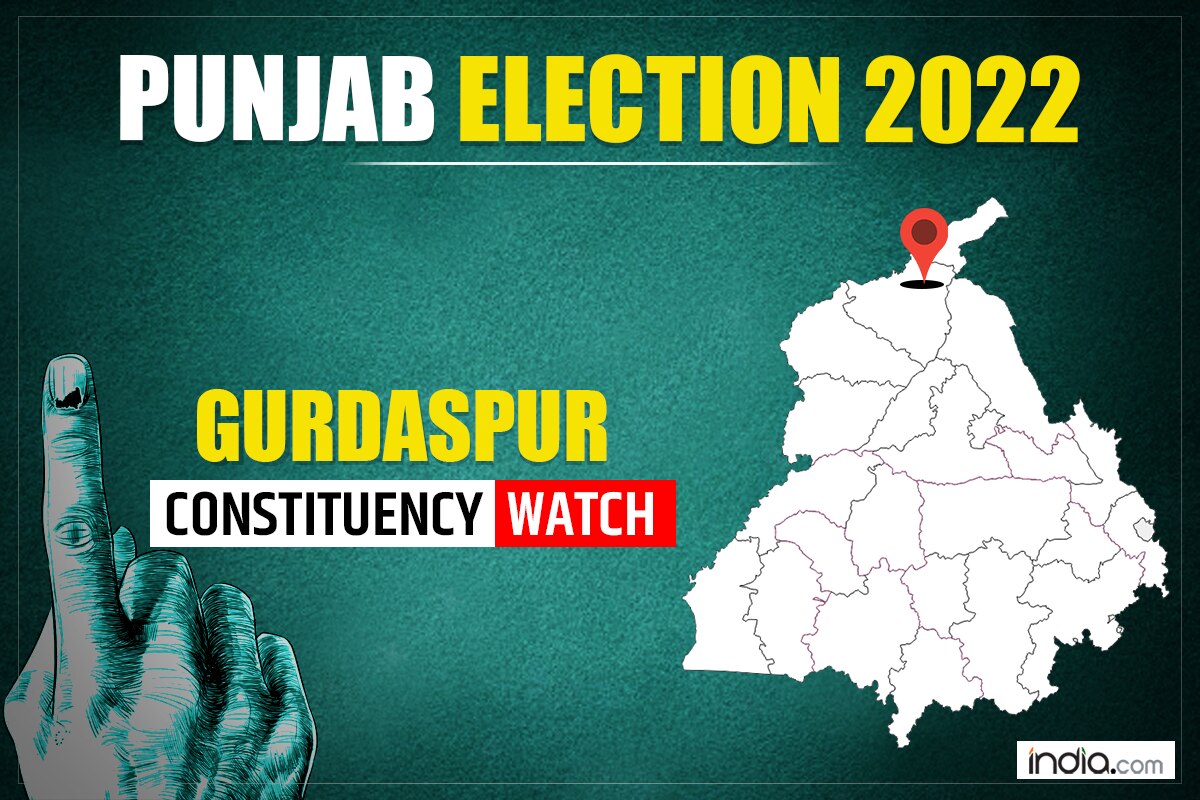 New Delhi: Polling for the high-stakes Gurdaspur Assembly constituency wherein Congress is trying hard to retain its throne and the Bharatiya Janata Party (BJP) and Shiromani Akali Dal (SAD) are trying to regain their lost ground will take place on February 20. The three parties are in for a head-on collision in the prestigious Vidhan Sabha seat. The assembly constituency has been a stronghold of Congress as the grand old party has scored a double hat-trick from the seat so far since the 1977 elections. Every time Congress won from this seat, SAD was the nearest rival and vice versa. So it would be interesting to watch which way the voter sentiment goes this time.
Currently, the seat is held by Barindermeet Singh Pahra of Congress. In 2017, Pahra had won the seat by securing total 67709 votes. The Congress leader had defeated SAD's Gurbachan Singh Babehali with a margin of 28956 votes. Election Commission data showed that the Gurdaspur assembly constituency has 169628 registered voters, including 80,682 males and 88,941 females.
Gurdaspur: What Happened in 2017 Polls
| Candidate's Name | Party | Level | Votes | Vote Rate % | Margin |
| --- | --- | --- | --- | --- | --- |
| Barindermeet Singh Pahra | INC | Winner | 67,709 | 57.68% | 28,956 |
| Gurbachan Singh Babbehali | SAD | Runner Up | 38,753 | 33.01% | |
| Amarjit Singh Chahal | AAP | 3rd | 6,949 | 5.92% | |
| Sucha Singh Chhotepur | APPA | 4th | 1,740 | 1.48% | |
| Sandeep Kumar | HSS | 5th | 618 | 0.53% | |
| None Of The Above | NOTA | 6th | 593 | 0.51% | |
| Major Som Nath | BSP | 7th | 564 | 0.48% | |
| Pankaj | HINUP | 8th | 270 | 0.23% | |
| Swaranjit Singh | IND | 9th | 194 | 0.17% | |
Triangular Contest 
On February 20, the Gurdaspur Vidhan Sabha seat will witness a triangular race among Congress, BJP, and SAD candidates. While Congress has nominated the sitting MLA Barindermeet Singh Pahra, BJP has fielded Parminder Singh Gill. The Shiromani Akali Dal has entrusted its last year candidate and former Gurdaspur MLA Gurbachan Singh Babehali. For the unversed, Babehali had won the seat twice in 2007 and 2012. Besides, the Aam Aadmi Party (AAP) which is trying to strengthen its base among the rural voters of Punjab has given a ticket to Congress turncoat Raman Behl. Samyukta Sangharsh Party's Inderpal Singh and eight other contestants are also in the fray.
Key Candidates to Watch Out For
Gurbachan Singh Babehali from Shiromani Akali Dal (Badal)
Brindarmeet Singh from Congress Party
Raman Behl from AAP
Parminder Singh Gill from BJP
Inderpal Singh from Samyukta Sangharsh Party
Simranjit Singh Mann from Punjab Kisan Dal
Gurdaspur 'Star' MP Missing From Campaign
In the 2019 Lok Sabha elections, Bharatiya Janata Party candidate and actor-turned-politician Sunny Deol had won from Gurdaspur Lok Sabha (MP) seat with a margin of 82,459 votes by defeating then Punjab Congress Chief Sunil Jakhar.
However, this year the Gurdaspur MP is missing from the BJP's list of campaigners.  Less than 2 weeks are now left for the elections in Punjab, but none in the saffron brigade know as to when, and if at all, Deol would campaign for the party candidates.
When asked about Deol's absence, state BJP president Ashwani Sharma stated that the actor is unwell these days. "Sunny Deol is not keeping good health. He had a temperature. But he will come soon," assured Sharma.
Punjab Assembly Polls Schedule 
Issue of notification: January 21
Last date of notification: January 28
Scrutiny of nomination: January 29
Last date of withdrawal of candidature: January 31
Date of poll:  February 20
Counting of votes: March 10