Haryana showpiece millennium city Gurgaon's 'powerless' original residents suffer
Haryana's showpiece city Gurgaon may have seen phenomenal urban development, but for residents of area who live in adjoining villages, life continues to be in slow lane.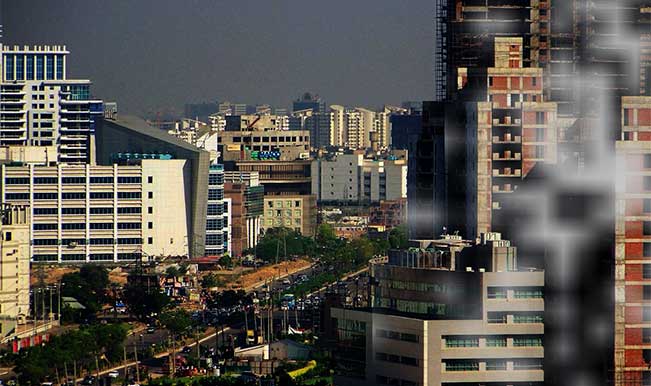 Gurgaon, Sep 1: Haryana's showpiece millennium city Gurgaon may have seen phenomenal urban development in the past two decades, but for the original residents of the area who live in adjoining villages, life continues to be in the slow lane.
With high rises and other flashy buildings coming up all around them, residents of villages in the area had hoped that their lives would also get better in terms of constant power supply and a host of other amenities that are provided to the area's new urban settlers. But the power supply system and schedules in the suburban-turned 'rural' areas of Gurgaon continue to be the same as it was 20 years ago.
"The Haryana government claims that the state has surplus electricity, but people from villages whose agricultural land has been purchased by private builders or acquired by the state government, are facing electricity supply problems as these were over two decades back," said Sudhir Kumar, a resident.
The areas adjoining industrial units in Gurgaon are worst affected amid allegations that the quota allotted for domestic power supply was transferred to factories due to vested interests.
Out of the total 210 villages of district Gurgaon, the land of nearly 100 villages surrounding Gurgaon was either purchased by private players, including top builders and industrialists, or acquired by the state government for its own projects.
Villages in the Manesar, Binola, Badshahpur and Daultabad belt are no longer 'villages' by culture, nature and lifestyle, residents felt. "Farmers have become millionaire or multi-millionaires by selling their lands. A majority of them are living upscale lives but the section of society which did not have land holdings has not progressed," Balkishan, a social worker, told IANS.
"The farmer-turned-millionaires are living in fabulous houses having facilities of electrical inverters or generators, but poor people have no options during failure of electricity," he said.
While the rest of Gurgaon continues to glitter with constant power supply or back-up generators, the Haryana government has officially fixed power supply to villages for 14 out of 24 hours. But people complain that they are not getting even that.
"The power schedule was the same even 20 years back. Every chief minister assured people that there will be surplus power supply in coming two years, but nothing has changed," Om Prakash Yadav, former sarpanch (village head) of Manesar, told IANS.
"Earlier, whenever there were long power cuts, villagers used to siege the power sub-station on the Delhi-Jaipur National Highway. But now, the situation has completely changed. Nobody (from the farmer families) comes out of their houses to protest electricity cuts," he said.
"Earlier, everyone, rich landholders and poor people, used to suffer power cuts. But now, only the poor villagers suffer," he said. The Haryana government officials deny any discrimination in power supply. "Haryana now has surplus electricity but we are supplying it according to government policy," Sanjeev Chopra, superintendent engineer of the electricity department, told IANS.
"The peak demand this year in Gurgaon was 1,700 MW and the maximum consumption was 23.3 million units. There is 18-20 percent annual growth in the supply demand," he said.
The villagers, however, question the surplus power claim. "If the government has surplus electricity then why are citizens suffering," Ishwar Singh Yadav from Sikanderpur village near Sector 84 told IANS.
The Gurgaon Citizens Council has also written to Chief Minister Bhupinder Singh Hooda regarding shortage of power supply in Gurgaon and New Gurgaon.  Devender Singh, principal secretary and the chairman of Haryana power utilities, did not respond to phone calls despite several attempts.