Hollywood-Based Company Produces Marathi Film for the First Time
For the first time in history, a Marathi film, "Partu," has been made by a U.S.-based production company. The movie is a true story about a poor farmer who raises a lost boy he finds at a train station. Eventually, the boy faces the choice between staying with his new family or reuniting with his biological family.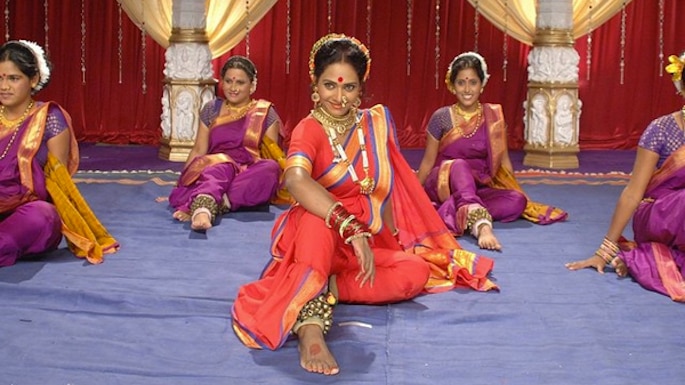 [Photo Source: Instagram/Partu]
For the first time in history, a Marathi film, "Partu," has been made by a U.S.-based production company. The movie is a true story about a poor farmer who raises a lost boy he finds at a train station. Eventually, the boy faces the choice between staying with his new family or reuniting with his biological family.
The film presents a number of firsts for both Hollywood and Indian cinema, including the first time a Hollywood composer has scored a Marathi film. Greg Simms is an award-winning composer for film and television, who has previously worked on television shows like "The Oprah Winfrey Show" and "Dr. Oz Show." "Partu" is the first foreign film for the composer and one he believes can garner attention worldwide.
In the Q&A below, Simms provides a behind-the-scenes look at the film.
Q: What made you decide to compose the music for "Partu," and why?
A: "I found out about the story and the film from Darrel Cox, one of the screenwriters and producers of 'Partu.' We had become friends, and this led to his team asking me to compose the score. The decision to take the job was easy. I was friends with one of the producers, the story was compelling and I could tell that they were doing quality work."
Q: What does it mean to you to be a composer on this movie? How do you feel?
A: "I'm always excited to begin work on the score for a feature film. It's my passion, and it's the reason I moved to Los Angeles. I particularly enjoy creating music for  films because I feel that I have unique talents for writing music with the emotional impact that this medium requires. The musical score is an extremely important part of the completion of a narrative film, so it is always an honor and a challenge to be asked to serve in this capacity. Some directors I know feel that music is 50 percent of a film.
Q: What makes this story unique?
A: "The film is particularly unique to me because it is both the first foreign-language film I have worked on and the first film I've scored that is set in a country other than the U.S. The story is unique to me because a child getting on the wrong train here in the U.S. in 1968 would probably never have resulted in such a prolonged separation. But the numerous language, cultural and technological differences in India at that time created the stage for an unusual and heartbreaking circumstance."
Q: Had you ever heard of a Marathi film prior to this? If not, what were your thoughts?
A: "I had never even heard of the language before this! So the first thing I did was research Marathi culture and its film industry. At first, I wondered how good the quality of these films might be, but I was pleasantly surprised by the professional level of the cinematography and the acting. I had been exposed to India's rich musical culture in college, so I wasn't completely in the dark."
Q: Did you get to see the movie? If so, what makes this a universal story?
A: "The score composer is always one of the last people in the post-production chain because the music has to be synched to the film with great accuracy. The songs in Marathi and Bollywood films are usually recorded before the film begins principal shooting, but the score is added after the film's editing process is complete. Perfect sync of the score with the story is what makes a good score so effective. I usually watch a film two to three times before I ever write a note.
"Even though this is a foreign film, its story is universal. People are basically the same at their core no matter what country or culture they hail from. 'Partu' deals with the issues of loss, parenting, adversity, and love—all universal aspects of humanity."
Q: How does the music enhance "Partu"?
A: "I wrote specific musical themes for the main characters, a common device that helps to give more unity and clarity to the film's story. We chose to create a dramatic score with just a bit of Indian flavor, which I think accentuates the universal nature of the story. As in most Marathi films, the songs (composed and produced by the talented Shashank Powar) are extremely important, but the filmmakers decided to make those musical moments part of the setting instead of being "fantasy moments" like a musical where the principal actors sing spontaneously. I often wrote the score to lead into a song to make the use of the songs more seamless and natural-sounding."
Q: Do you want to work on more Marathi films? Why/Why not?
A: "Sure—it's a fascinating culture that has many stories to share with the world."
Q: How does work on a movie like this help to create a global village or bridge cultural barriers?
A: "'Partu' has gotten quite a bit of local Marathi press because of the fact that a Hollywood production company is making a Marathi film. Hopefully, this will get picked up by the media in the States. Social media will help to elevate awareness of Marathi culture just by exposing a wider audience to articles and interviews about the film. The more light that is shined on a culture that is not so universally known, the more people everywhere will see that we are all alike in the most fundamental ways."
Q: What stands out to you about this film, musically or otherwise?
A: "The music stands out to me personally because it is the first score I've composed using Indian musical instruments (santoor, bansuri flute, mridangam drums and tabla), and several of the themes I composed are based on Indian ragas. I spent about two weeks researching classical Indian music and ragas before I began composing the score. Also, the film's setting is in India, a country I have never visited. I've traveled extensively to Europe and a bit in Africa and Southeast Asia, but this film is one of my first in-depth looks at India and a slice of its history."
Q: What do you bring (talents, skill sets) to "Partu" that is unique to you? How does it impact the film?
A: "I feel I have a unique ability to bring strong emotion to a story. I always seem to write my best music when scoring to picture, and I find a way to tap into a higher source for inspiration throughout the scoring process. I've been commissioned to write works for orchestral concerts, and it can be a struggle because there is nothing to spark the creative process. Give me a dramatic story to work with, and I'm off and running. Film inspires me to a higher creative level. My intent with the score for 'Partu' and every film I work on is to elevate the experience of the film."
Q: What does Partu mean to you?
A: "'Partu' means a lot to me because it was my first foreign film project, and as a result, my first foray into using Eastern musical elements in a score. It's also one of the first narrative film scores I've composed since moving to Los Angeles. I smile inside when I see myself referred to as a 'Hollywood' composer in press coverage for this film."