Hooch Tragedy: Two Men Arrested For Selling Spurious Liquor, Search on For Man Who Sold it to Them
The tragedy struck UP and Uttarakhand last week.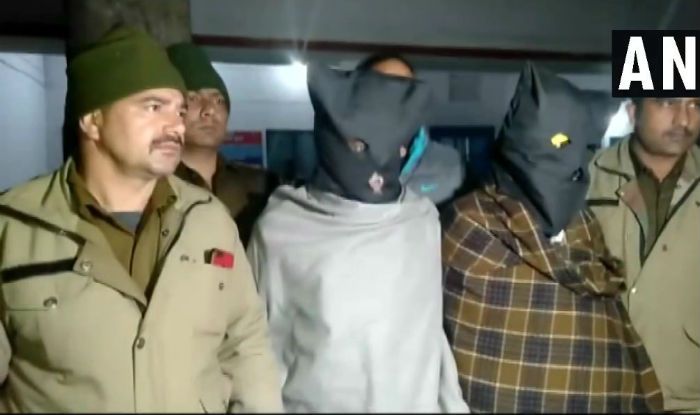 Lucknow: Two people have been arrested in connection with the sale of illicit liquor in Roorkee, Uttarakhand. Haridwar SSP J Khanduri was quoted by ANI as saying, "They have accepted that they sold illicit liquor in Saharanpur too. They have named another accused in the case. Further investigation is underway."
A leading daily identified the accused as Sardar Hardev Singh and his father Sukhbinder Sukkha who distributed hooch in Saharanpur.
The father-son duo has told the police during preliminary interrogation that they did not manufacture the liquor but bought a 400-litre drum of it from Tejupur village resident Arjun.
The deaths have caused an uproar in the Uttar Pradesh Assembly with the Opposition demanding Chief Minister Yogi Adityanath's resignation. The furore over the incident led to the adjournment of the Question Hour on Monday. As soon as the House met, Samajwadi Party, Bahujan Samaj Party and Congress members tried to raise the matter again.
The Uttar Pradesh government has constituted a special investigation team (SIT) to probe the hooch deaths and suspended a DSP each in Saharanpur and Kushinagar on charges of dereliction of duty.
Meanwhile, the Budget Session of the Uttarakhand Assembly, which began on Monday, also witnessed massive uproar over the deaths. Opposition Congress demanded the dismissal of the Trivendra Singh Rawat government, accusing it of being insensitive to the plight of families which had lost their kin in the tragedy.
The death toll in the twin hooch tragedies in Uttar Pradesh and neighbouring Uttarakhand has crossed 108, with dozens of people still in the hospital. More than 200 arrests have been made. Forty-nine cases have been registered in Uttarakhand.