How Many Loans Given After May 2014 Turned Into NPAs: Chidambaram Hits Back at PM Modi Over 'Phone-a-loan' Remark
Former Finance Minister P Chidambaram on Sunday hit back at Prime Minister Narendra Modi for his remarks on loans given during the UPA rule, asking the NDA government to reveal the number of loans giv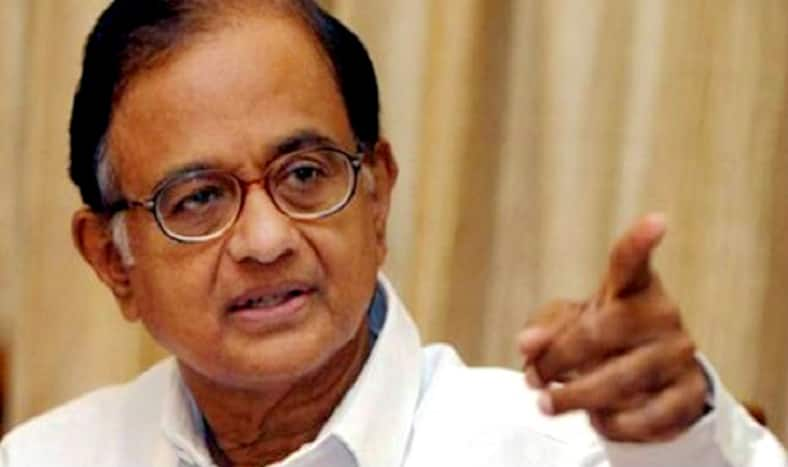 Former Finance Minister P Chidambaram on Sunday hit back at Prime Minister Narendra Modi for his remarks on loans given during the UPA rule, asking the NDA government to reveal the number of loans given by it which turned into non-performing assets (NPA).
In a series of tweets, the senior Congress leader also questioned why the present dispensation did not recall those loans, given by the previous government, which turned bad.
"How many loans and how much that were given after May 2014 have become non-performing assets?" he said.
How many loans and how much that were given after May 2014 have become non-performing assets?

— P. Chidambaram (@PChidambaram_IN) September 2, 2018
Chidambaram said this question was asked in Parliament but there was no answer so far.
PM Modi, speaking at the launch event of India Post Payments Bank on Saturday, accused the Congress of leaving the economy on a 'landmine' by its indiscriminate lending, saying loans were handed out to select businessmen after phone calls were made by 'namdars' (dynasts).
He blamed 'phone-a-loan' scam of the previous UPA regime where money was lent by banks to select rich businessmen close to a particular family for mounting non-performing assets (NPA) or bad loans but vowed to recover every penny from defaulters.
Chidambaram said even if it was assumed that the Prime Minister was right when he said that loans given under the UPA have turned bad, how many of those loans were renewed or rolled over (that is 'evergreened') under the present NDA government? "Why were those loans not recalled? Why were those loans evergreened?" he asked.
Modi said Jan Dhan gave bank accounts to the unbanked and now the India Post Payments Bank is taking the bank to their doorstep.
The postman, besides carrying mail, will also carry the bank to the doorsteps of poor and rural people, he said.
With its unmatched network of 1.5 lakh post offices and over three lakh postmen and gramin dak sevaks, IPPB will initially in 650 districts allow savings as well as current accounts to be opened at doorstep, allow fund transfer and payment of utility bills. Also, loan and insurance will be provided in association with other banks and financial institutions.