How to Link Aadhaar With Mobile Number Online: Steps to Link UID With SIM Card Number in Simple Steps
New Delhi, Mar 12: The last date to link Aadhaar to mobile number is March 31. Therefore, it is high time you link your Aadhaar card to mobile number. If you have not linked your Aadhaar to mobile nu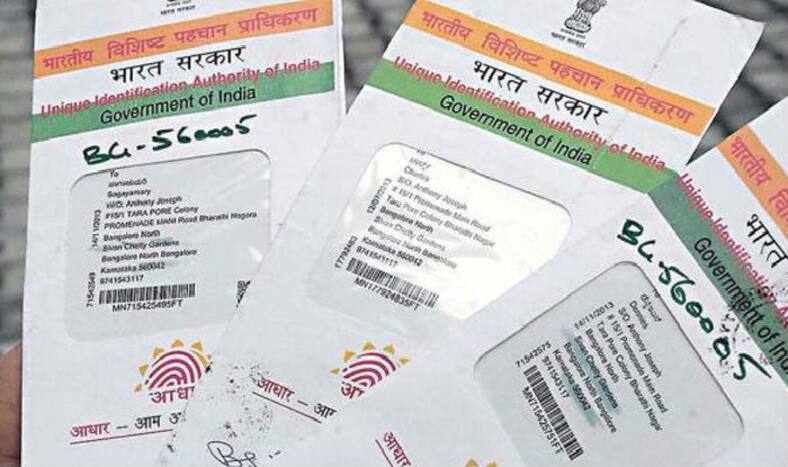 New Delhi, Mar 12: The last date to link Aadhaar to mobile number is March 31. Therefore, it is high time you link your Aadhaar card to mobile number. If you have not linked your Aadhaar to mobile number yet, you can do so by following the steps required to link Unique Identification (UID) to SIM card number online. The online process to link Aadhaar to mobile number just requires users to make a call to a centralised number and enter an OTP.
To link Aadhaar to mobile number, you simply need to call the toll-free number 14546 from your phone. Keep your Aadhaar number at hand when making the call. Then, follow the steps given below to link your Aadhaar to mobile number online. This is how you need to go about it:
Make a call to 14546
On the call, you will have to give consent to link Aadhaar with your phone number by pressing 1
After that, you need to provide your Aadhaar number and press 1 to confirm
You will receive an OTP on your mobile phone
Then you need to enter your phone number
You will be asked to give consent to your operator to pick your name, photo and date of birth from UIDAI database
Enter the OTP you received on SMS
Press 1 to complete the Aadhaar-mobile number re-verification process
If you hold another phone number, you can link that too by pressing 2 and following the steps provided by the IVR system
Subscribers who are on corporate plans and JIO SIM card users do not need to need to undergo the re-verification process. Telecom operators were asked to create a website so that subscribers could link Aadhaar and mobile number online. However, no operator has set up such a portal yet.