IMD Weather Update: Temperature To Drop In The Region; More Rainfall To Persist In These Areas
The effect of continuous snowfall in the hilly areas will be seen in the plains due to which there may be a temperature drop in the coming days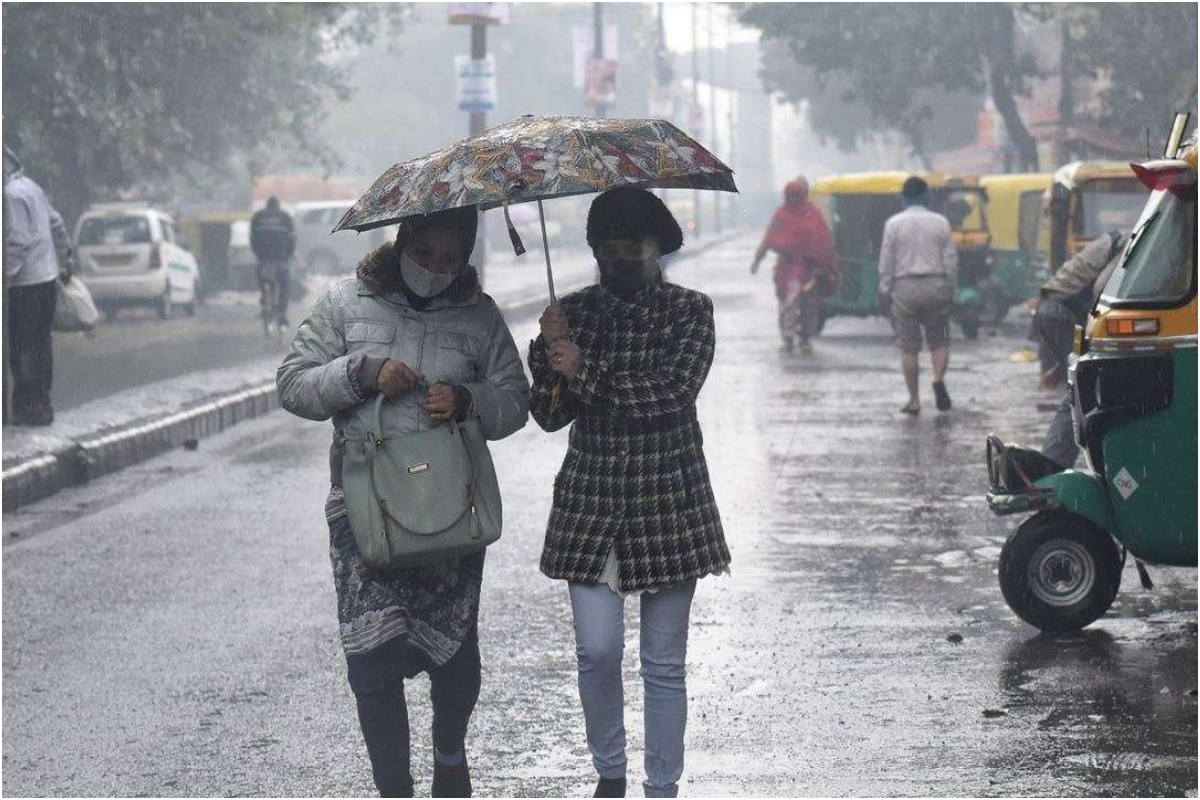 Delhi: The national capital witnessed downpour on Monday after heavy showers hit Delhi on Sunday. With cold breeze whiffed past the ears of the citizens, IMD has predicted a drop in the mercury by two-three degrees Celsius in the region. The India Meteorological Department (IMD) recorded a minimum temperature of 10.2 degrees Celsius on Monday in New Delhi. The maximum temperature is expected to reach 20 degrees Celsius.
According to the forecast by the weather agency, there will be fall by 2-3 degrees in minimum temperature likely over Northwest India over the next few days. Meanwhile moderate fog is likely to prevail is isolated pockets over Bihar, Sub-Himalayan region, Sikkim up till February 2.
Heavy rain is likely to occur at isolated places over Kanyakumari, Tirunelveli, Thootukudi, Ramanathapuram, Sivaganga, Pudukkottai, Thanjavur, Tiruvarur, Nagapattinam, Mayiladuthurai districts of Tamilnadu and Karaikal area.
Like a snowball effect, temperature might drop in Delhi-NCR while spells of heavy snowfall covered regions of Jammu and Kashmir and other places in the Himalayan region.
Naresh from the India Meteorological Department while talking to ANI said, "The effect of continuous snowfall in the hilly areas will be seen in the plains due to which there may be a temperature drop in the coming days."
No Cold Wave But Temperatures Might Take A Slight Dip
"No cold wave effect would be observed. There may be a drop in temperature by 2 to 3 degrees in the coming days including Delhi and NCR, due to which the cold may increase," added the IMD representative Naresh.
"In areas like Jammu and Kashmir, Uttarakhand and Himachal Pradesh, over 60-millimetre snowfall has been observed. While in states like Uttar Pradesh, Punjab, Haryana and Delhi NCR, heavy to moderate rainfall was recorded," added the IMD representative.
"In New Delhi specifically, 2-millimetre rain was recorded," said Naresh. The IMD official explained that the reason for the heavy rain on Sunday was western disturbances. He said, "Due to a strong western disturbance, moderate to heavy showers of rain over the northern half of the country was observed."