Income Tax Raids on Cafe Coffee Day CMD and SM Krishna's Son in Law VG Siddhartha
New Delhi, Sept 21: Income Tax officials on Thursday raided the premises and office of Cafe Coffee Day (CCD) CMD and senior Bharatiya Janata Party (BJP) leader SM Krishna's son-in-law VG Siddhartha. S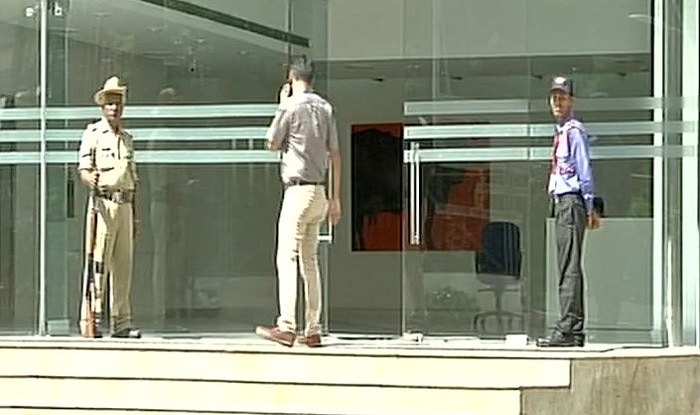 New Delhi, Sept 21: Income Tax officials on Thursday raided the premises and office of Cafe Coffee Day (CCD) CMD and senior Bharatiya Janata Party (BJP) leader SM Krishna's son-in-law VG Siddhartha. Searches are on at firms and properties belonging to VG Siddhartha at multiple locations across the country. The Coffee Day Square in Bengaluru, the headquarters of Cafe Coffee Day, was being searched as well. Searches were being conducted at over 20 locations including Bengaluru, Mumbai, Chennai and Chikmagalur.
VG Siddhartha is the founder-owner of the chain of Cafe Coffee Day outlets. CCD is India's largest coffee retail chain. Siddhartha has been its Chairman of the Board and Managing Director since January 17, 2015. Siddhartha founded Amalgamated Bean Coffee Trading Company Limited in 1992. The Karnataka businessman is the son-in-law of former Karnataka Chief Minister and SM Krishna who quit Congress and joined the BJP in March this year.
Income Tax raids on VG Siddhartha: #Visuals from Café Coffee Day HQ in Bengaluru. pic.twitter.com/GROf1wpun5

— ANI (@ANI) September 21, 2017
VG Siddhartha, who has stakes in MindTree and other software firms, is among the country's largest exporters of coffee bean. The IT Department is yet to disclose the details about the raids.