India Trashes UN Report on Human Rights Violation in Kashmir, Says it Reeks of 'Bias'
India representative at UN, Tanmaya Lal, addressed the Assembly.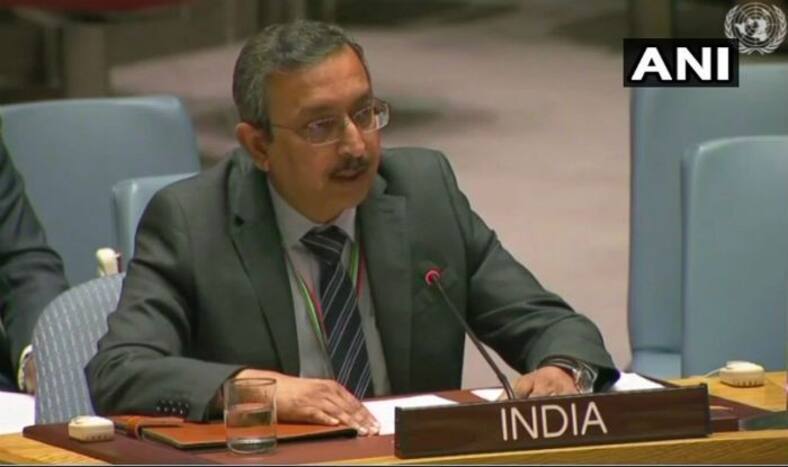 Geneva, July 10: India on Tuesday reiterated its stand on the UN's first-of-its-kind report on alleged human rights violations in both "Indian-administered and Pakistan-administered Kashmir" that also sought an international inquiry into the alleged abuses. Representing India, deputy Permanent Representative Tanmaya Lal told the UN Assembly that the UNHCR report "reflected a clear bias of an official who was acting without any mandate and relied on unverified sources of information; a document that was not found fit to be considered by the membership of the forum where it was submitted." (Also read: India Raises Shujaat Bhukhari, Aurangzeb Killings at UN Assembly)
Highlights
The UN report reeks of bias of an official.
Pakistan stand an attempt to blur its own reality of using terrorism against the State.
The UN "Report on the Situation of Human Rights in Kashmir: Developments in the Indian State of J-K from June 2016 to April 2018, and General Human Rights Concerns in Azad J-K and Gilgit-Baltistan" had noted that since the late 1980s, "a variety of armed groups has been actively operating in the Indian state of J-K." The report talked about the killing of Hizbul Mujahideen terrorist Burhan Wani by the Indian forces which triggered unprecedented protests in the Valley during the period.
Welcoming the idea of an international probe into alleged human rights violations in Kashmir and PoK, Pakistan had said, "This proposal is consistent with Pakistan's several calls to this effect since 2016, even as India has continued to ignore legitimate demands for probe into gross and systematic violations, including pellet guns excessive use of force, arbitrary arrest and detentions as well as continued sexual violence as part of overall impunity enjoyed by Indian security forces."
Lal on Tuesday made little of Pakistan's stand and said, "Such deliberate self-serving attempts by Pakistan seek to obfuscate the reality of their own use of terrorism to undermine state sovereignty. Such attempts have not succeeded in the past in any forum and will not do so now." Meanwhile, he said, India strongly supported the UN's endeavours to protect children in situations of armed conflict.