India's First Engine-less Train 18 Successfully Runs at 115kmph During Trials
The Rs 100 crore engine-less train is regarded as a successor to the prestigious Shatabdi Express.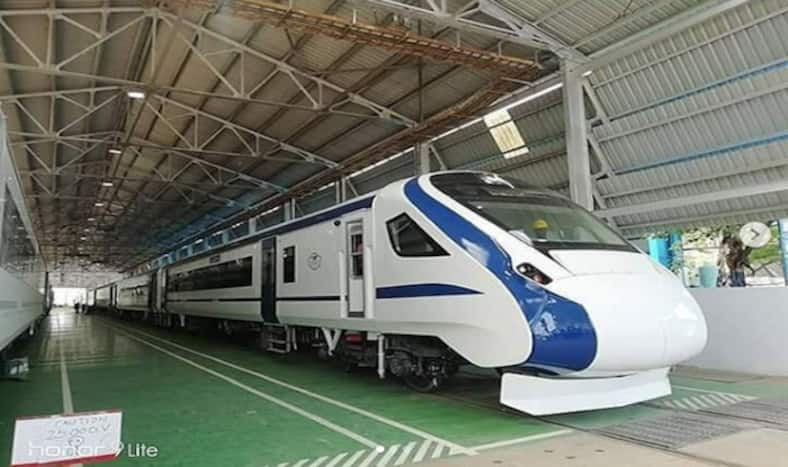 New Delhi: The Research Designs and Standards Organisation on Monday said that the trial run of the indigenously developed engineless train — 'Train 18' — was successfully conducted up to 115 kmph on tracks in Moradabad division of Northern Railway.
The Rs 100 crore engine-less train, developed by the Integral Coach Factory (ICF), is regarded as a successor to the prestigious Shatabdi Express. The trials will be next conducted between Kota and Sawai Modhopur.
RDSO's Executive Director M.Z. Khan in a statement said, "The Train 18 has successfully completed its running and performance trials up to the speed of 115 kmph on nominated track stretches in Moradabad division having defined track geometry parameters, curved alignments of specific radius and station yard zones."
The official said the performance of the newly built train has been satisfactory and that the trials are progressing as per the schedule. Khan said Railways will be initiating the process for obtaining necessary approvals from the designated authorities for induction of the Train 18 into commercial service after completion of the trials in Kota division.
The train was unveiled by Railway Board Chairman Ashwani Lohani on October 29. The fully air-conditioned train, driven by a self-propulsion module, had the potential to become the country's fastest train provided the infrastructure was bettered, Lohani had said.
Five more units of the train would be produced by the ICF by the end of the 2019-20 production year, which is the same as the financial year. The swanky 16-coach train will cut journey time by 15 per cent compared to the 30-year old Shatabdi.
Train-18 has two driving trailer coaches with aerodynamic driver's cab (nose cone) on both the ends which will enable quicker turn-around time at destinations. Every alternative coach is motorized, to ensure even distribution of power and faster acceleration/deceleration.
The train is designed in such a way that passengers can have a look at the driver's cabin. Fitted with CCTV cameras, Train 18 would have two executive compartments in the middle with 52 seats each, whereas trailer coaches would have 78 seats each.
It has diffused lighting, automatic doors, and footsteps beside GPS-based Passenger Information System.
The footstep in a coach's doorway slides outward when the train stops at a station enabling passengers to alight safely with comfort in view of the variation in height between a train's floor and the platform.
Shatabdi was introduced in 1988 and is presently running on over 20 routes connecting metros with other important cities.