IndiGo Flight From Goa to Hyderabad Departs 'Early', Leaves 14 Passengers Behind
The flight's scheduled time of arrival in Hyderabad was 12:05 am, but it landed at 11:40 pm.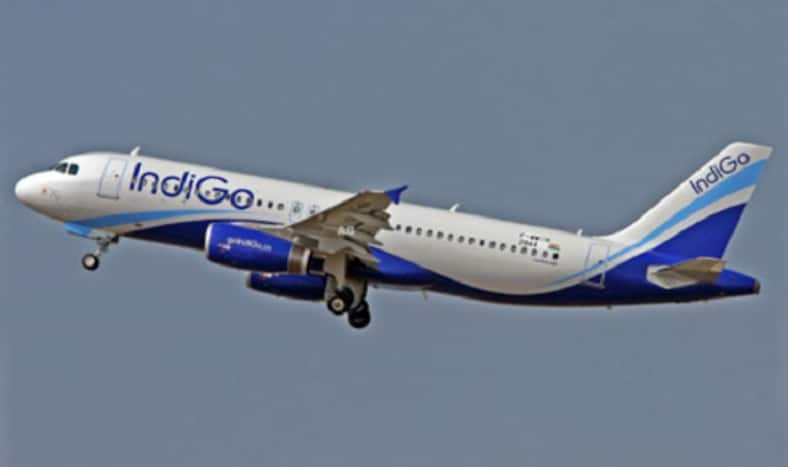 Hyderabad, Jan 16: A Hyderabad-bound IndiGo flight allegedly departed earlier than its scheduled time without making any announcement, leaving 14 passengers behind at Goa airport on Monday. The stranged passengers alleged that the flight departed early, however, an IndiGo spokesperson said they didn't turn up despite making several announcements.
IndiGo flight 6E 259 was scheduled for a 10:50 pm departure from Goa airport. The passengers, who had their boarding passes and were waiting to board the flight, alleged that the plane left 25 minutes before the scheduled time. The flight's scheduled time of arrival in Hyderabad was 12:05 am, but it landed at 11:40 pm. The passengers were left behind unawares at the airport.
However, the IndiGo, on its part, said it made all possible efforts to reach out the passengers and later declared them "gate no-show". "The boarding gate closed at 10:25 pm and they reached the gate at 10.33pm. IndiGo staff looked for them at the airport while making frantic announcements over hand-held loudspeaker," the airline, as reported by Times of India, said.
"They (staff) had called them on the phone number provided by the passengers, but it turned out to be that of their travel agent, Thomas Cook, who refused to give us their phone numbers but promised that they will inform the passengers," the spokesperson said. "Despite no fault on our part, IndiGo shifted them to the next flight in the morning free of charge," he added.
On Friday, IndiGo put a passenger, who had booked a ticket for an Indore-bound flight, on a wrong flight that landed him at Nagpur airport. However, the airline later expressed regret over the incident and initiated a probe into the matter.