J-K: Pulwama Attack Shows Intelligence Failure, Says Governor Satya Pal Malik
Malik said bomber Adil Ahmad Dar was on the list of suspects.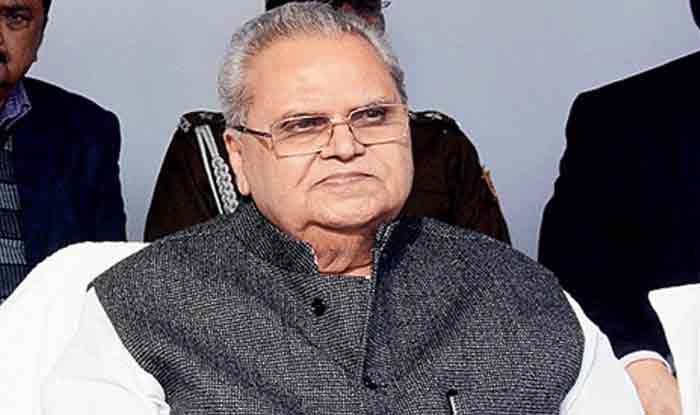 New Delhi: Intelligence failure was one of the reasons for the Pulwama attack, Jammu and Kashmir Governor Satya Pal Malik has said. He said the fact that the loading and movement of the explosive-laden SUV could not be detected should not be overlooked.
Speaking to The Indian Express, Malik said as a country, we shouldn't be allowing such mistakes. "We could not detect or check the vehicle full of explosives moving on the highway. We must accept that we are at fault also."
Another point he raised was that while the security forces were eliminating militants, there was no intelligence input on how some of them could be trained to become suicide bombers as well.
Admitting that not being able to detect a suicide bomber from among suspects was also intelligence failure, Malik told the daily, "This man (the bomber identified as Adil Ahmad Dar) was very much on our list of suspects. But due to the pressure they were under, no one was giving them shelter in their homes. So he must have escaped to the jungles or the hills and got lost. We knew about him but could not trace him. This was just a chance thing and he was the rare one who got away. The rest have been getting killed."
Promising quick action, Malik said, "The strategy will be decided in the security reviews but I can tell you that within three months we will finish them off. We have held panchayat elections and municipality elections and not a bird has been killed. In earlier occasions, so many people lost their lives during elections."
Meanwhile, another daily pointed out that allowing civilian movement on the same route had proved to be fatal. It said while the Central Reserve Police Force (CRPF) had taken all precautions before its convoy set out, suicide bomber Dar drove his SUV from the service lane that connects villages to the highway.
As of now, that's what the modus operandi seems to be, though it will be thoroughly investigated, a senior CRPF official told the daily.
The highway had been closed for about a week so those jawans who had returned from leave had also been waiting to get to their camps, making the convoy larger than usual.