Jaipur: Massive Fire Breaks Out in Marriage Garden; Property Worth Lakhs Destroyed
The marriage garden is located on Sirsi Road area of the city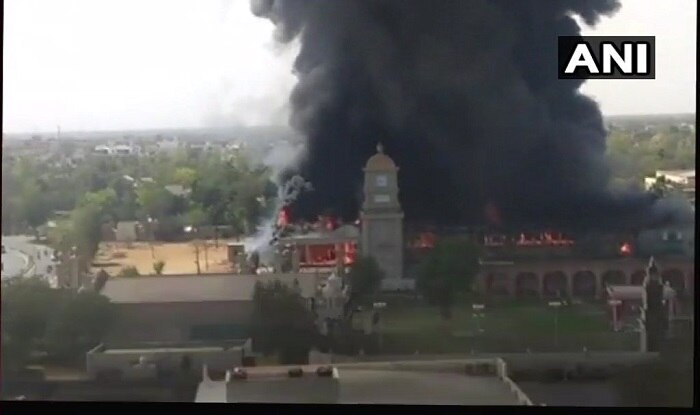 New Delhi, Mar 27: A massive fire broke out in the marriage garden of Mysore Mahal in Jaipur city of Rajasthan on Tuesday. It is reported by local news media that fire started spreading within minutes and property worth lakhs was destroyed.
The marriage garden is located on Sirsi Road area of the city. There were no casualties reported. The reason behind the fire is yet to be probed but at the outset, police are suspecting short circuit to be the cause.
Fire broke out at a marriage hall in Jaipur's Sirsi Road; 5 fire tenders & police present on the spot. More details awaited #Rajasthan pic.twitter.com/b4sAqsG63U

— ANI (@ANI) March 27, 2018
Police said that the fire broke out in the afternoon. Some people working in the garden noticed smoke coming out from one of the marriage halls. They immediately informed the police. Police rushed to the spot along with fire tenders to douse the fire from further spreading. Seeing clouds of smoke coming out of the structure, panic gripped the area and many people came to help the rescue officials.
Firemen were seen spreading water on the structure. Timely action by police and fire tenders saved the nearby structures from catching fire. Police are also investigating the incident. This is a developing story and further details are awaited in the incident.