Jammu And Kashmir: Security Forces Bust Old Terrorist Hideout; Two AK-47 Rifles, Bullets And Magazines Recovered
Security forces bust an old terrorist hideout and recover AK-47 rifles, live cartridges and a couple of magazines from the site.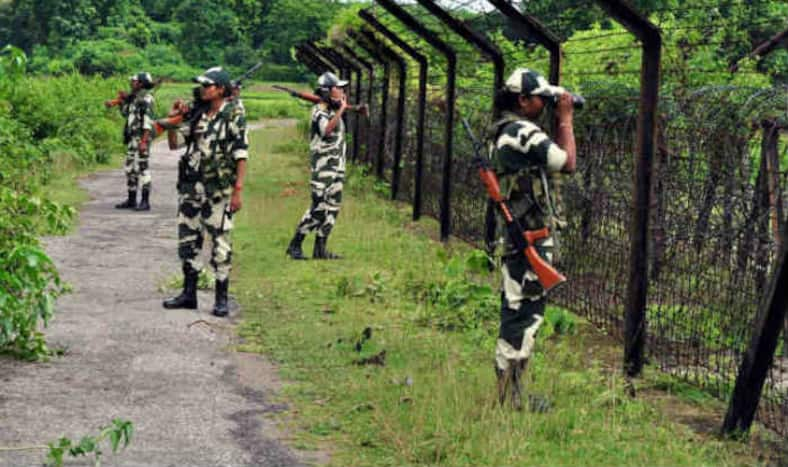 J&K, April 8: Security forces busted on Sunday an old militant hideout in Rajouri's Gadyog area of Khawas in Jammu and Kashmir during a search operation. At least two AK-47 rifles and bullets along with a few magazines were recovered from the site. Both the state police and the Army launched a joint search operation after receiving a tip-off regarding the hideout.
Highlights
Despite security forces efforts, there has been a surge in militant recruitment in Jammu and Kashmir, says police statistics.
Jammu & Kashmir: Security forces busted an old terrorist hideout and recovered arms & ammunition during a search operation in Gadyog area of Khawas in Rajouri district. 2 AK-47 rifles, 2 AK-47 magazines and bullets were recovered. Search in the area is still underway. pic.twitter.com/C1JdA26P2z

— ANI (@ANI) April 8, 2018
Search is still underway in the area, a security personnel informed.
Yesterday, one terrorist was killed in a gunfight with security forces in South Kashmir's Pulwama. Security forces said that they were acting on a tip-off and had had launched a cordon and search operation in Kangan village. They also sanitised the area the area so as to ensure that no other terrorists were there.
Reports have also surfaced that there has been a surge of militants in Jammu and Kashmir in the past five years. It is being said this trend picked up after the death of Hizbul Mujahideen commander Burhan Wani on July 8, 2016. It has been observed that militant recruitment have been on the rise in the Valley despite police and Army's joint efforts to neutralize the terrorists.
Police officials said that as per their statistics, nearly 27 youth have joined militancy this year and the graph is only seeing an upward trend. A J&K police official said that social media is to be blamed for youth partaking in militancy. He said that social media tends to glamourise such events and when large people hailed these terrorists as martyrs and attended their funeral, it bears a negative effect on the minds of the young people.