Jharkhand: 12-year-old Girl Abducted, Gangraped at Construction Site in Dumka
Recently. two incidents of rape of an 11-year-old girl and a six-year-old girl have been registered in Uttar Pradesh and Chhattisgarh.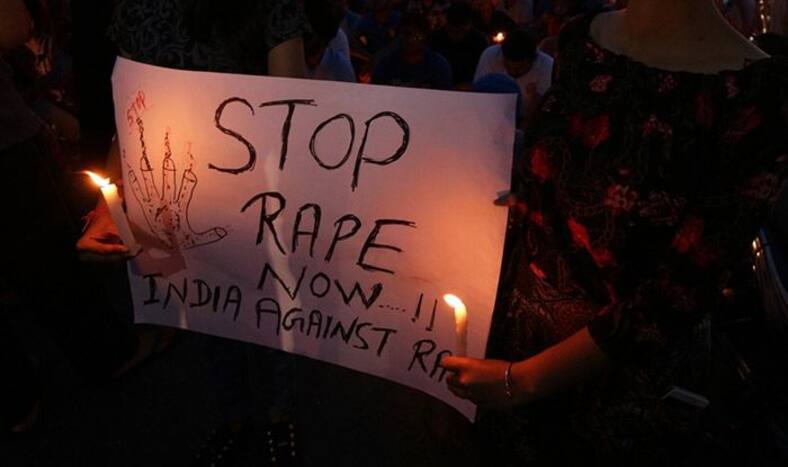 New Delhi, April 23: A 12-year-old girl was gangraped at a construction site in Jharkhand's Dumka District. The minor girl went missing on Sunday from her home situated in Kadhalbill Village.The 12-year-old, student of Class 6 was staying with her aunt in Kadhalbill village whereas her parents reside in Pakur region.
In her statement to the Police, the victim reportedly said that three boys kidnapped her from her house when she was trying to close the door. They took her to the site, tied her hands and legs and raped her.
On Monday, some people spotted the girl and rushed her to a nearby hospital, where the doctors confirmed sexual assault. According to reports, until last month, a total of 328 rape cases have been registered in Jharkhand.
The incident came at a time of outrage over the Kathua rape and murder case, following which the Union Cabinet approved an ordinance on the death penalty of those convicted of raping children below the age of 12 years.
on January 10, an eight-year-old girl was kidnapped, drugged and kept in the temple by Sanjhi Ram, the main accused in the case, gangraped and murdered in Jammu's Kathua region. On January 14, she was strangulated and also bludgeoned to death to make sure she was dead. A police sub-inspector, a head constable and two special police officers have also been charged with taking a bribe to destroy the evidence.
Recently two incidents of rape of minor girls have been registered in Uttar Pradesh and Chhattisgarh.