Karnataka to Form SIT to Probe Controversial Audio Clip as Speaker Wants His Name Cleared
The CM had released the clip last Friday.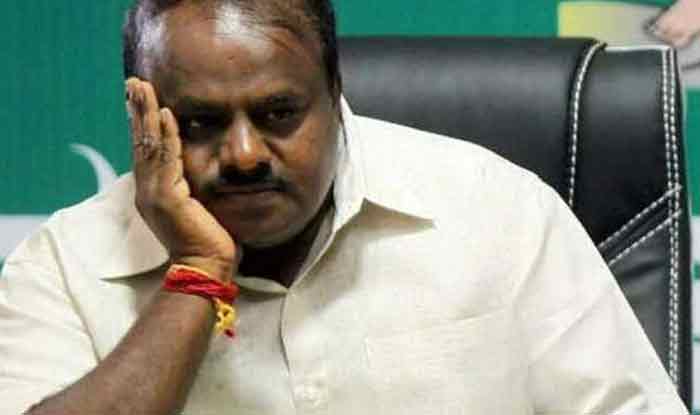 Bengaluru: The Karnataka government is willing to begin a Special Investigation Team (SIT) probe into the audio clip relating to bribery charges against Assembly Speaker K R Ramesh Kumar, said reports on Tuesday. (Also read: BJP Says Won't Destabilise Govt)
Kumar asked the JD(S)-Congress coalition government to set up an SIT to investigate the clip carrying a purported conversation in which a bribe of Rs 50 crore to him to facilitate poaching of ruling MLAs was allegedly discussed.
The controversial audio clip was released by Chief Minister H D Kumaraswamy on Friday and the conversation was allegedly between Bharatiya Janata Party's state president Yeddyurappa and JD (Secular) MLA Nagangouda Kandkur's son Sharanagouda. In the clip it had been alleged that MLAs could resign without any fear because speaker Ramesh Kumar had been paid Rs 50 crore.
Since the issue pertained to him, Kumar raised it in the Assembly when it convened on Monday. For over two hours, legislators from the Congress-JD(S) alliance and Opposition BJP argued about the limitation of privilege of the House.
"To my misfortune, a person named me and said if anybody is willing to resign I will accept their resignation because I have taken Rs 50 crore," Kumar said. "They have said courts will be fixed and the PM has also been named. This is not a good development."
Arguing that a judicial probe, as suggested by the BJP, would take time, Kumar sought an SIT probe with the report being submitted in 15 days.
"Considering the incidents that have come to light, since your name has been dragged into this, I am more than willing to order a probe by a SIT to not just protect the respect of the chair but to also put an end to the low opinion the public seems to have about lawmakers," the CM was quoted as saying by a daily.
On his part, Yeddyurappa has accepted that he had met Sharanagouda and they had held discussions.