Kashmir Mainstream Politicians Are More Dangerous Than Separatist Leaders: Jitendra Singh
Singh was addressing a seminar in Jammu on Sunday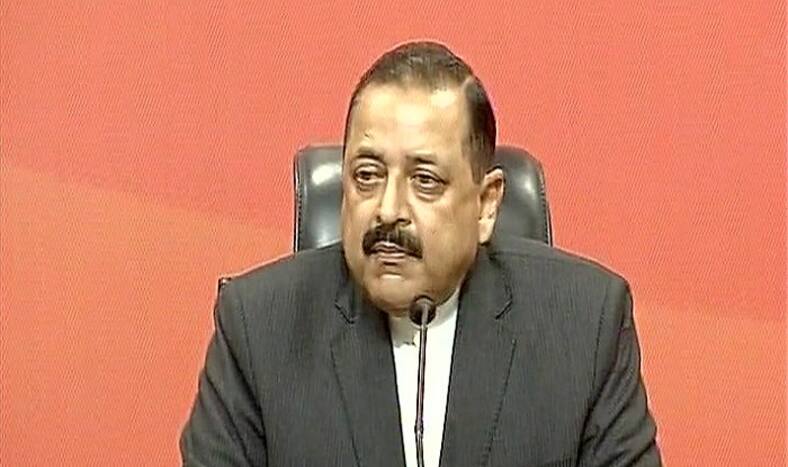 New Delhi: Union minister Jitendra Singh has said that the mainstream politicians of Kashmir are more 'dangerous' than separatist leaders whose stand is relatively predictable.
Addressing a seminar in Jammu on Sunday, Singh said, "The so-called mainstream politicians of Kashmir are more dangerous than separatist leaders because the stand of separatists is relatively predictable but that of these mainstream politicians is absolutely unpredictable and subject to variations depending upon the political expediency of the situation".
He alleged that while separatists are separatists only by convenience and not by conviction, the so-called mainstream leaders alternately switch sides by convenience.
Coming down heavily on what he described as "selective" condemnation of human rights violation, Singh said, "The Kashmir-centric political parties are quick to point an accusing finger at a security person even on the basis of unsubstantiated charges because they know, there will be no risk of retaliation, since the soldier is bound to follow a certain discipline.
In June, the BJP pulled out of the alliance it shared with the People's Democratic Party (PDP) in J-K. In its press conference, the BJP, through its national general secretary Ram Madhav, had explained what forced its hand. Madhav had said, "Keeping in mind the larger interest of India's security and integrity, the fact is that J&K is an integral part of India, in order to bring control over the situation prevailing in the state we have decided  that the reigns of power in the state be handed over to the Governor."
In November, Governor Satya Pal Malik had dissolved the state Assembly after the PDP staked claim to form a government with the backing of rival National Conference and the Congress, followed by another bid from the two-member People's Conference which claimed the support of the BJP and 18 legislators from other parties.
The dissolution paves the way for fresh elections in the state amid speculation that it could be held with the Lok Sabha polls due early next year.
The six-month tenure of the governor's rule ends on December 18 which will be followed by President's rule. The state assembly's tenure was till October 2020.
Governor's rule was clamped in the state on June 19 for a 6-month period following the collapse of the PDP-BJP coalition government headed by Mehbooba Mufti after the saffron party withdrew support.
(With PTI inputs)