Kerala Rains: Toll Reaches 67; Four More NDRF Teams Sent For Relief, Rescue Work
Gates of a TN dam have been opened, adding to Kerala's woes.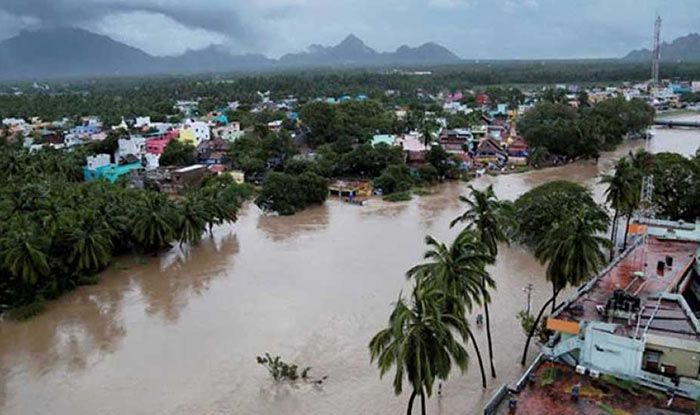 Thiruvananthapuram, Aug 16: Heavy rains will continue to batter Kerala this weekend as well, said reports. The death toll in rain-related incidents has climbed to 67 with Chief Minister Pinarayi Vijayan confirming that 25 people died on Wednesday itself. More than 1.5 lakh people are in relief camps across the state, the CM was quoted by The Indian Express as saying. The state has anyway cancelled Onam celebrations.
Highlights
Army contingent sent to state.
More NDRF teams in place.
To add to already rain-battered state's woes, the Tamil Nadu government opened the sluice gates of the Mullaperiyar dam at 2.30 AM on Wednesday, said the daily, to release excess water. CM Vijayan has written to his counterpart in Tamil Nadu seeking his intervention in regulating water level at the Mullaperiyar dam at 139 feet from the permissible 142 feet. He also spoke to Prime Minister Narendra Modi and Home Minister Rajnath Singh on the situation. (Also read: State Seeks Additional Aid)
Meanwhile, Kerala has had to open 35 of its 39 dams. Operations at the Cochin International Airport have also been suspended till 2 PM on Saturday due to the flooding and a red alert has been issued in all the 14 districts of the state.  Meanwhile, the Centre has rushed four more NDRF teams to Kerala to assist the local administration in the relief-and-rescue operations. "In view of the unprecedented rains and the India Meteorological Department's (IMD) red alert for several districts, four more teams of the NDRF are being airlifted from Pune to Kerala to strengthen the response," a spokesperson of the force told PTI.
Till now, 14 teams of the National Disaster Response Force (NDRF) have been deployed in the affected areas of Idukki, Ernakulam, Palakkad, Alappuzha, Kozhikode, Wayanad, Thrissur and Pathanamthitta districts, he added. One NDRF team consists of about 45 personnel. Many trains have been rescheduled or cancelled. Reports suggest that Metro operations have also been suspended. Late on Wednesday, an Army contingent landed here to help with rescue operations even as 21 Navy teams are already on the job.