Lakshmi Puja Time: Know the Laxmi Pujan Muhurat timings of Diwali 2014
We share with you the Pooja Muhurat as it holds a lot of significance on Diwali.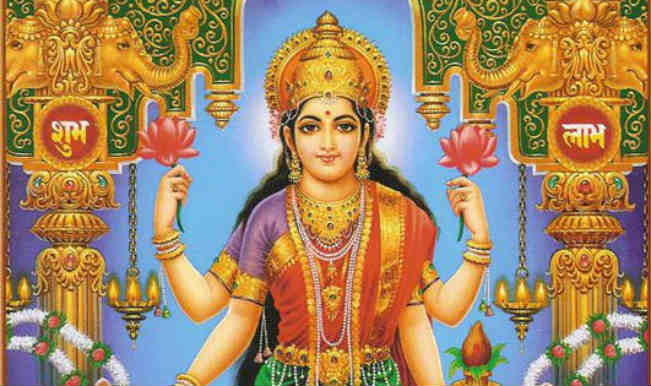 Diwali, the 'festival of light' is here when we get together with our near and dear ones to celebrate the victory of good over evil, light over darkness and knowledge over ignorance. The name Diwali derives from Sanskrit word 'Deepavali' which means 'Row of Lights'. On the occasion of the festival of lights people decorate their surroundings with lighted earthen Diyas and decorative & colorful lights and worship Goddess Lakshmi. We share with you the Pooja Muhurat   as it holds a lot of significance on Diwali.
The festival of Diwali usually occurs in the autumn season and begins usually eighteen days after Dussehra, and continues for five days. Regionally people believe in different mythological stories to celebrate Diwali in North people celebrate Lord Rama's return after 14 years of exile, whereas in Southern India the people go by the folklore that  suggests the defeat of Narakasura by Lord Krishna. Read:Diwali 2014 Special: Importance of Lakshmi Pujan on the third day of Diwali
On Diwali Goddess Lakshmi is worshipped as she symbolizes wealth and prosperity. The Goddess of Wealth is worshipped to invoke blessings for a better year ahead. Goddess Lakshmi, Lord Vishnu and Lord Kuber are worshipped. Idol of Goddess Lakshmi is installed either on lotus or a swastika drawn with consecrated rice. Next to her idol, Lord Kuber idol is placed.The idols are offered an amalgamation of  cow's milk, sugar, cardamom and cloves (Naivedya). Lakshmi Puja is a combination of five deities which includes Lord Ganesha, Mahakali, Mahalakshmi, Mahasaraswati and Lord Kuber.
Lakshmi Puja should be done during Pradosh Kaal which actually starts after sunset and last for 2 hours and 24 minutes. Pradosh Kaal Muhurat starts around 18:06 to 20:37. Vrishabha Lagna is termed as Sthir which starts from 19:30 to 21:29. Mahanishita Kaal Muhurat takes place from 23:57 to 24:48. Read- Diwali Wishes: Best Deepavali SMS, WhatsApp & Facebook Messages to Wish Happy Diwali 2014
Following is the Laxmi Pujan Muhurat timings:
Home: Evening 6.59 PM to 8.31PM
Businessman: Midnight 2.07 AM to 3.31 AM
Industrialist: Midnight 2.07 AM to 3.31 AM
Farmers: Evening 6.59 PM to 8.31PM
Students: Evening 5.43 PM to 7.07 PM