Light Rain, Dust Storms Likely to Hit Parts of North India Between April 15-17
Northern India is likely to witness light rains and dust storms between April 15-17, according to the MeT department.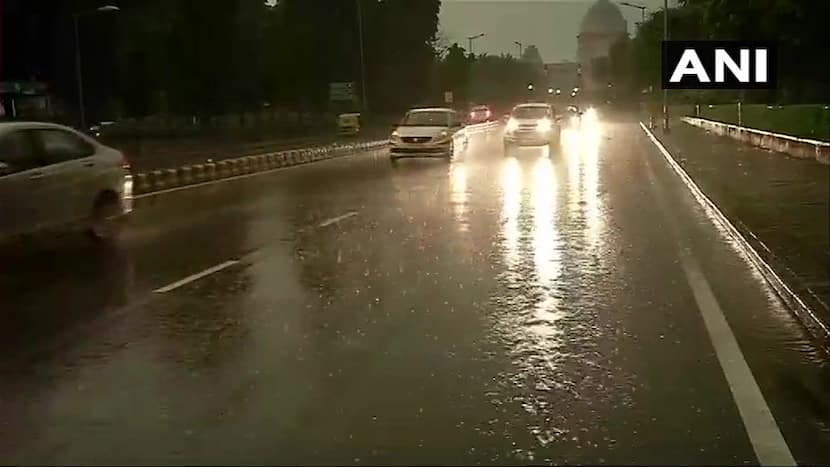 New Delhi: Delhiites woke up to a pleasant Sunday morning, with the minimum temperature settling a notch above normal. The minimum temperature was recorded at 21.8 degrees Celsius. The humidity level was recorded at 54 per cent. "The maximum temperature is likely to hover around 38 degrees," the weatherman said.
However, the MeT department has predicted dust storms and thundershowers in northwest India, including Delhi, Haryana, Punjab and Rajasthan between April 15-17.
Light shower at this time of the year is being attributed to a rare western disturbance. According to IMD's weather bulletin, a "western disturbance is likely to affect the western Himalayan region and northwest India from April 15 and cause enhanced rainfall activity with probable thundersqualls and hailstorms over Jammu and Kashmir, Himachal Pradesh, Uttarakhand, Punjab, Haryana, Chandigarh and Delhi, Rajasthan and Uttar Pradesh on April 16."
A report in the Hindustan Times quoted Charan Singh, a scientist at IMD, "In the next four to five days almost all parts of the country will be affected by thundershowers; it will intensify over northwest India on April 16 and 17."
Although, dry thunderstorms or dust storms expected in the National Capital Region (NCR) centred on Delhi would not bring any change in temperature, said Soma Sen Roy, another IMD scientist in the same report.
Light rain is expected to lash parts of Himachal Pradesh, Uttarakhand and parts of Uttar Pradesh on Wednesday.