live
LIVE Breaking News on Feb 27: Sridevi's Body Cleared For Embalming, Family Handed Clearance Letter
New Delhi, Feb 27:  Bollywood actress Sridevi's body is likely to reach Mumbai on Tuesday. Police have recorded the statement of her husband, Boney Kapoor and hotel staff on Monday.  A 13-seat je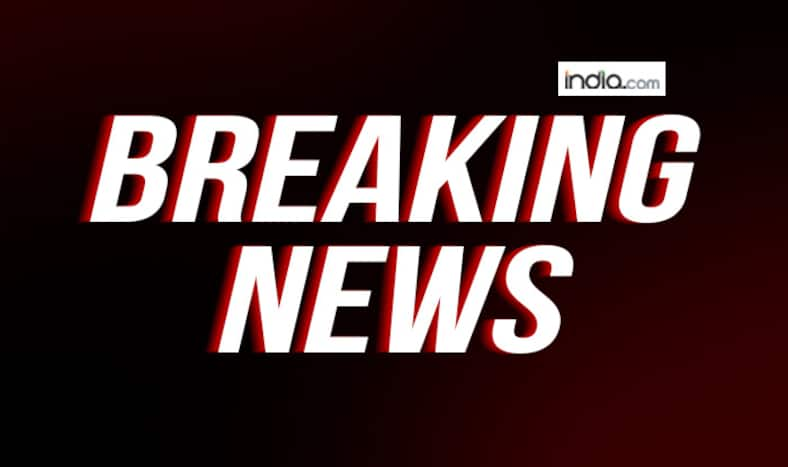 New Delhi, Feb 27:  Bollywood actress Sridevi's body is likely to reach Mumbai on Tuesday. Police have recorded the statement of her husband, Boney Kapoor and hotel staff on Monday.  A 13-seat jet belonging to the Reliance group headed by Anil Ambani is at Dubai airport to transport Sridevi's body to India. (Also read: Sridevi Accidentally Drowned in Bathtub, Case Goes To Prosecution: Key Points)
Meanwhile, Two north-eastern states of Meghalaya and Nagaland will go to polls on Tuesday. People will cast their vote between 7 AM and 4 PM, except in some polling stations of the interior districts of Nagaland, where the process is scheduled to conclude at 3 pm.
The Delhi High Court on Tuesday will continue hearing a plea restraining the Waqf Board from using the title 'Shahi Imam' for Jama Masjid's Imam. Earlier, a plea was filed seeking to remove the word "Shahi" from the title of the Shahi Imam of Jama Masjid.
The Enforcement Directorate on Tuesday will produce apprehended director of Tarini Group of Companies, Vakamulla Chandrasekhar, before the Patiala House Court, with respect to a disproportionate assets case involving former Himachal Pradesh Chief Minister Virbhadra Singh.
Live Updates
Sridevi's demise: Dubai Police hands over letters for release of Sridevi's mortal remains, to the Indian consulate and her family members, so that they can proceed for embalming. (Khaleej Times)

Muzaffarpur hit & run case: A child's life is the most disposable commodity as far as BJP is concerned, whether it is children dying in Gorakhpur or children being mowed down by their leaders, they don't care because children don't vote you see, said Congress' Renuka Chowdhury.

Nagaland Assembly Elections 2018: 1 person dead, 2 injured after clash erupted between groups of Naga People's Front and Nationalist Democratic Progressive Party near a polling booth in Akuluto. The polling process was not disturbed.

Voter turnout till till 1 pm- Meghalaya: 27.75% ; Nagaland: 56%

BJP Parliamentary board meeting scheduled to take place on 3rd March at Party Headquarters in Delhi.

Salman Khan Black Buck Case: Next date of hearing on 5th March

Ludhiana Municipal Corporation election results: Congress wins 62 wards, SAD-11, BJP-10, Lok Insaf Party-7, AAP-1 & independent candidates-4.

Udhampur: One person killed, three seriously injured as the car in which they were travelling skidded off the road and fell into a deep gorge in Panchari area.

Sridevi's demise: Actor Arjun Kapoor left for Dubai, this morning, says Yash Raj Films' PRO, further added that, 'he has gone there to be with his father at the hotel while the formalities are being wrapped up and to oversee the return journey.':

Chhattisgarh: Naxal carrying a reward of Rs 3 lakh on his head, arrested by security personnel in Kondagaon's Mardapal area.