Lok Sabha Elections 2019: Mahagathbandhan Meeting to be Held on Dec 10 Now, Confirms Chandrababu: Report
The meeting was earlier scheduled for Nov 22.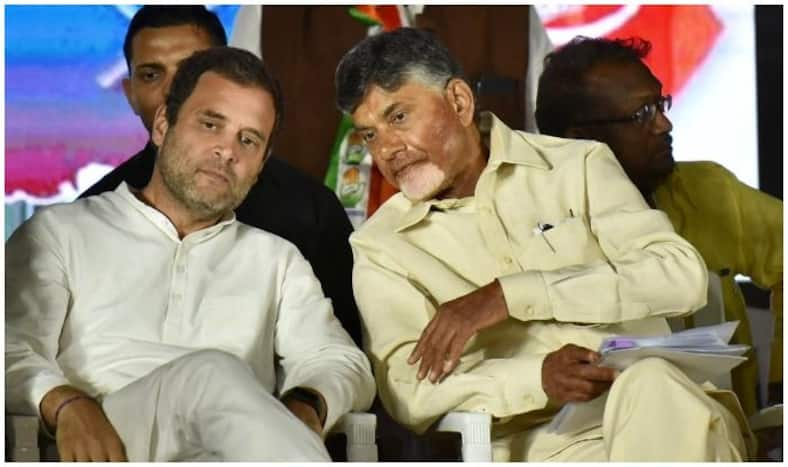 New Delhi: The Mahagathbandhan meeting, which was earlier scheduled for November 22 but was called off at the last minute, will not be held on December 10, said reports on Thursday. According to a leading news portal, Andhra Pradesh Chief Minister N Chandrababu Naidu, who took it upon himself to stitch together a united front to take on the BJP in the forthcoming Lok Sabha elections, has confirmed this. (Also read: 'BJP Turned CBI Into Collection Bureau,' Alleges Chandrababu)
Earlier, the November 22 meeting was cancelled ahead of Naidu's meeting with West Bengal Chief Minister and Trinamool head Mamata Banerjee in Kolkata. Naidu has also met JDS national president HD Deve Gowda, Karnataka Chief Minister HD Kumaraswamy and DMK President MK Stalin.
He held meetings with Delhi Chief Minister Arvind Kejriwal and Congress President Rahul Gandhi. "Everybody is willing to cooperate with us. In this experiment, Congress is the main opposition party. They have more responsibility. We have to acknowledge that," Naidu had said.
He also met NCP chief Sharad Pawar and National Conference president Farooq Abdullah in the national capital.
At a rally in Telangana, BJP chief Amit had targeted Rahul and said while Modi ji was building 'Make in India', Mahagathbandhan was busy in 'Breaking India'. He was speaking at a rally organised in Hyderabad.
Naidu has been campaigning with Rahul in support of the grand alliance candidates on November 28 and 29 in Telangana which is scheduled to go to polls on December 7.
Telugu Desam Party (TDP) spokesperson Lanka Dinakar said, "TDP chief and Andhra Pradesh Chief Minister N Chandrababu Naidu and Congress president Rahul Gandhi will conduct public meetings and road shows together for the candidates of Mahakutumi, a grand alliance of Opposition parties led by the Congress."
The Naidu government in Andhra Pradesh has withdrawn the 'general consent' accorded to the CBI to conduct raids and carry out investigations in the state. That was followed soon after by the Mamata Banerjee-led West Bengal government. Banerjee had backed the Andhra CM's move by saying, "He (Chandrababu Naidu) has done the right thing in saying he wouldn't allow CBI in his state. The BJP can be 'note changer', but it's not a game changer."