Madhya Pradesh Election Results 2018 LIVE Streaming on ZEE News Madhya Pradesh: Watch Madhya Pradesh Assembly Election Results Online Streaming and Telecast here
Watch Madhya Pradesh Assembly Election 2018 vote counting on ZEE NEWS Madhya Pradesh live streaming.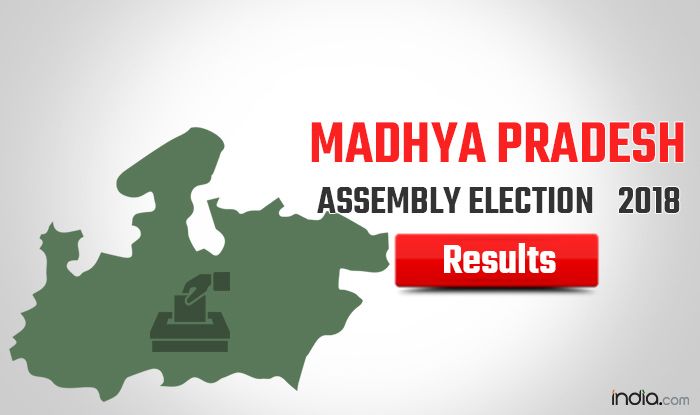 New Delhi/Bhopal: The counting of votes for Madhya Pradesh Assembly Election 2018 would begin at 8 am. Postal ballots will be taken up first followed by electronic voting machines at 8:30 am. Early trends are expected to trickle by 9 am.
Though the Election Commission's official website https://eci.gov.in/elections/currentelections/ gives frequent updates on vote counting and trend analysis, one can watch Zee News Madhya Pradesh Live TV online from anywhere.
Click Here For Live Streaming of Zee News Madhya Pradesh
The Zee News Madhya Pradesh Live TV will give the 360-degree coverage on Madhya Pradesh Assembly Election 2018 outcome and sharp analysis on how it might impact the upcoming Lok Sabha Elections 2019.
While the Shivraj Singh Chouhan-led incumbent BJP government in the state is eyeing a fourth straight term, the Congress, which has been out of power in Madhya Pradesh since 2003, is hoping to turn the tide this time.
Exit polls have predicted a close race between the BJP and the opposition Congress, but leaders from both the parties have claimed they would win comfortably.
The Republic TV-Jan Ki Baat poll predicted BJP to win on 108-128 seats and the Congress 95-115. The India Today-Axis poll gave 102-120 seats to the ruling party and 104-122 to the Congress. Times Now-CNX predicted a majority for the BJP with 126 seats and gave 89 to the Congress.
In contrast, the ABP News poll gave the Congress a decisive win with 126 seats and said the BJP would win 94 Assembly constituencies.
The BJP has fielded candidates on all seats and the Congress on 229; it left one seat for Sharad Yadav's Loktantrik Janata Dal.
The BSP put up 227 candidates while the SP 51. The Aam Aadmi Party, contesting the state election for the first time, fielded candidates on 208 seats.
Also testing their electoral fortunes are 1,094 Independent candidates.
Meanwhile, apart from Madhya Pradesh, counting of votes is also taking place in four other states. To get fastest updates on Rajasthan, Chhattisgarh, Telangana and Mizoram vote counting, watch Zee News Live TV here http://zeenews.india.com/hindi/live-tv. Also, for well-rounded coverage and live updates visit our elections special page https://www.india.com/assembly-election-2018/.