Maharashtra Child Rights Body Slaps Notice on Rahul Gandhi For Disclosing Identity of Two Jalgaon Boys Who Were Stripped, Beaten For Swimming in Well
Gandhi has been given 10 days to respond.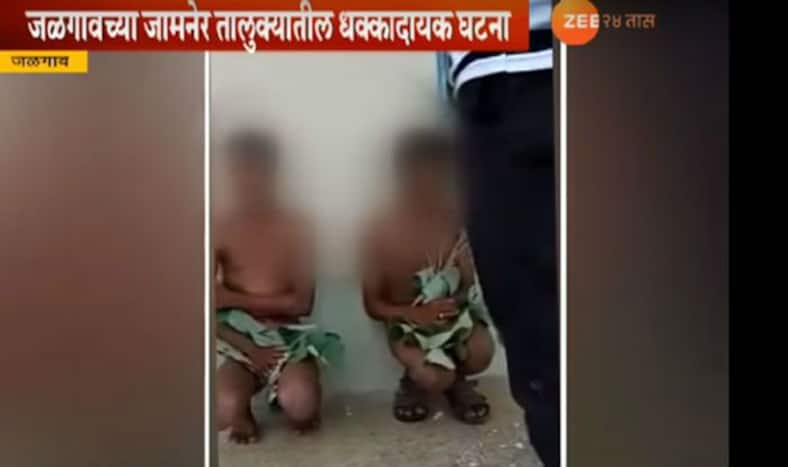 New Delhi, June 19: The Maharashtra State Commission for Protection of Child Rights has issued a notice to Congress President Rahul Gandhi. The notice has been served under section 74 of Juvenile Justice Act and section 23 of the POCSO Act for disclosing the identity of two boys who were stripped and beaten for swimming in a village pond in Jalgaon, said ANI. Gandhi has been asked to reply within 10 days.
Highlights
In his tweet, Gandhi had shared a video of the boys being abused, thus revealing their identity.
He has been given 10 days' time.
On June 15, Gandhi had tweeted about the boys' ordeal a week before that, blaming the RSS and the BJP for atrocities on Dalits and other disadvantaged sections of society. He had said:
महाराष्ट्र के इन दलित बच्चों का अपराध सिर्फ इतना था कि ये एक "सवर्ण" कुएं में नहा रहे थे।
आज मानवता भी आखरी तिनकों के सहारे अपनी अस्मिता बचाने का प्रयास कर रही है।
RSS/BJP की मनुवाद की नफरत की जहरीली राजनीति खिलाफ हमने अगर आवाज़ नहीं उठाई तो इतिहास हमें कभी माफ नहीं करेगा
— Rahul Gandhi (@RahulGandhi) June 15, 2018
Apart from his anti-BJP and RSS tirade, Gandhi had gone on to add a video of the two boys, who, visibly embarrassed as they tried covering themselves with leaves, got beaten by what seemed like a belt.  The boys, both teenagers, had gone for a swim in a well that was reportedly owned by some upper caste people. The episode came to light after the video surfaced on social media and went viral. Speaking of the day, one of the victims told The Sunday Express that the two had swum in the well before too but it was this time that the accused caught them and abused them. They were picked from a group of 15 boys.