live
Maharashtra Corporation Elections 2017: Voting concludes, 56 per cent polling recorded
Polling in ten municipal bodies were conducted in Maharashtra on Tuesday.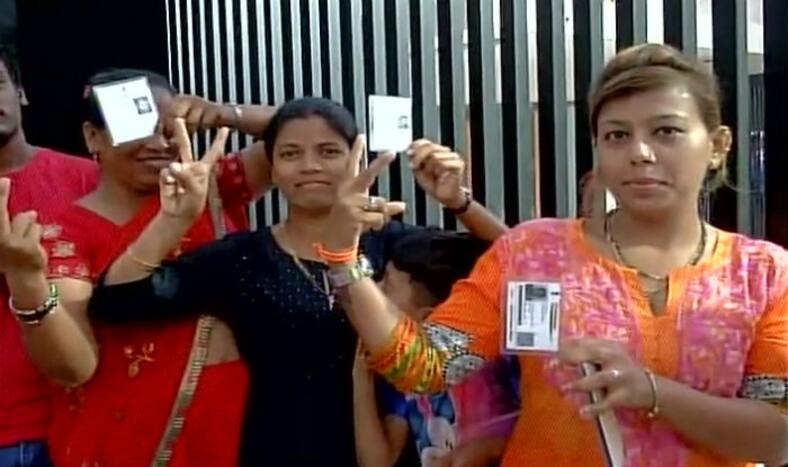 Mumbai, Feb 21: Elections for Brihanmumbai Municipal Corporation (BMC) along with 9 other corporations were conducted on Tuesday.The 10 Municipal Corporations includes Brihanmumbai Municipal Corporation, Thane Municipal Corporation, Ulhasnagar Municipal Corporation, Pune Municipal Corporation, Pimpri-Chinchwad Municipal Corporation, Solapur Municipal Corporation, Nashik Municipal Corporation, Akola Municipal Corporation, Amravati Municipal Corporation and Nagpur Municipal Corporation.
More than 9,000 candidates were in the fray for the 1,268 seats in 10 municipal corporations. In Mumbai, total 2,275 candidates were contesting for the 227 seats. 92 lakh people are eligible to cast the vote in the megapolis, and there will be 7,304 polling stations. In Pune, 1,090 candidates are in the fray for the Pune Municipal Corporation (PMC) elections. In Nashik  821 candidates in fray for the elections.
Snubbed as a "mini-Assembly" election", over 1.95 crore voters across the state are entitled to exercise their franchise to choose representatives for ten city corporations, while over 1.80 crore people can cast their votes in the ZP and panchayat samiti polls.
"Collectively, 3.77 crore voters are eligible to decide the fate of 17,331 candidates in rural and urban areas, including Mumbai," State Election Commissioner JS Saharia told reporters here, adding that the election machinery is fully geared up to ensure free and fair voting.
Stakes are high for Mr Fadnavis and Mr Thackeray, who have led their respective parties from the front and were involved in a high decibel and no holds barred campaign. Bitter acrimony between BJP and Shiv Sena that are fighting the civic polls separately for the first time in over two decades, marked the electioneering. Sena and the saffron party have been indulging in war of words before elections.
Congress, NCP, and MNS are also in the fray. Mr Saharia said for the 1,268 seats across the ten municipal corporations, 9,208 candidates are contesting, whereas, for 11 ZPs, total 2,956 candidates will try their luck for 654 seats.
For the 1,288 seats across 118 panchayat samitis, total 5,167 candidates are contesting.
"As many as 43,160 polling booths have been set up. There will be 2.76 lakh election staff and equal number of police personnel on the duty," Mr Saharia said.