FACT CHECK: No, Maharashtra CM Has Not Announced Statewide Lockdown From March 1
It was falsely claimed that Maharashtra CM Uddhav Thackeray has announced a 15-day strict lockdown in the state from March 1.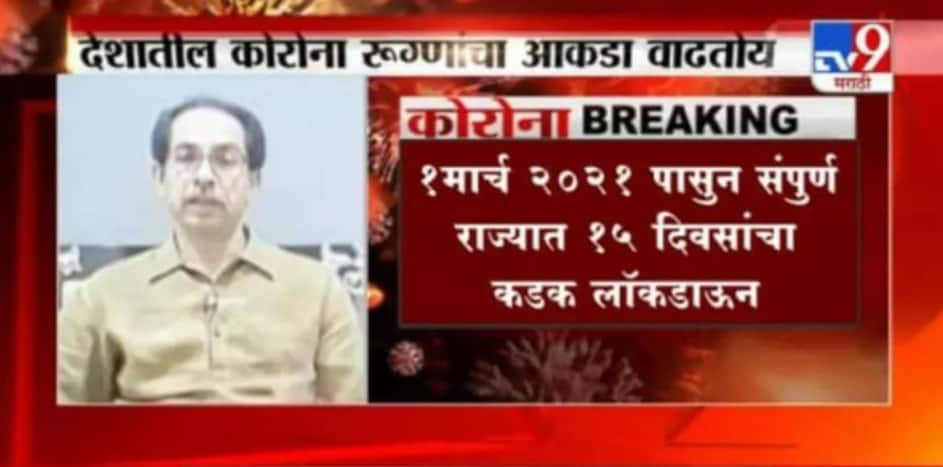 Maharashtra Lockdown News: A morphed screenshot carrying the logo of TV9 Marathi channel and Uddhav Thackeray is going viral on social media platforms falsely claiming that the Maharashtra chief minister has announced a 15-day strict lockdown to contain the spread of the coronavirus cases.
Netizens shared the screenshot of the false news bulletin on Facebook, Whatsapp, and Twitter. However, when we conducted a fact check, the viral post turned out to be fake.
CLAIM: After a sudden spike in coronavirus cases, CM Thackeray has announced a 15-day strict lockdown in the state from March 1.
FACT: Nothing of this sort has been announced by the Maha Vikas Aghadi government as yet.
This comes days after Maharashtra Chief Minister Uddhav Thackeray asked people to follow 'COVID-appropriate' behaviour and safety norms, and said he would observe the situation for a week to 15 days and then decide whether to impose another lockdown.
Last month, a document was going viral on various social media platforms claiming that the central government has ordered a complete lockdown in the country till January 31, 2021. However, when the government fact-checking arm Press Information Bureau (PIB) conducted a fact check on this report, it found out that the document was fake.
Don't Fall Prey to Fake Reports, Rumours
India.com advises people not to fall prey to rumour mongering and do not spread unverified news on social media, which triggers panic among people.